3. Benchmarks
We ran the tests in the following PC:
CPU: Intel Core i7-920 Retail
Motherboard: Asus P6T Deluxe BIOS 1102
Memory: PatriotMemory 3x2GB PC3-12800
Main HDD: WD 800JD
Operating system: Windows VISTA x64 SP1 with all the latest updates installed
The drive is recognized as WD3200BEKT, as the HDTach benchmarking software reports: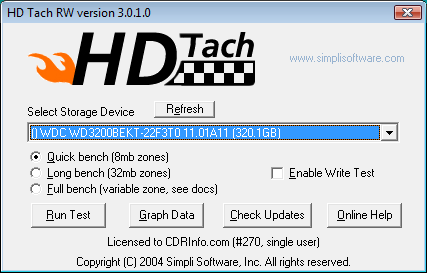 A Full Bench test (sequential read/write) showed that the drive started read/writing at 80MB/sec and ended at 40MB/sec, so the reading and writing average performance was similar. The reported random access time was14.4ms.
The HD TunePro software confirmed the previous results: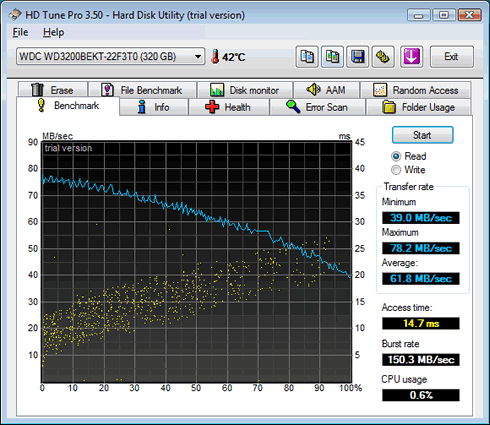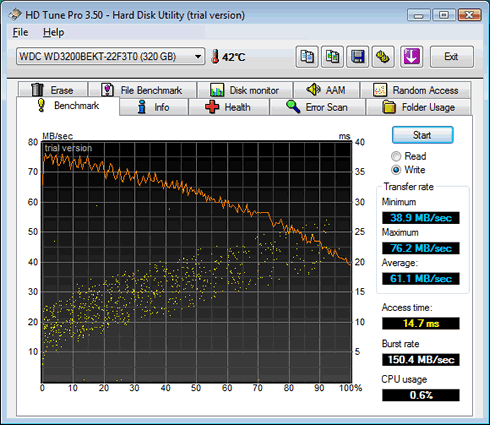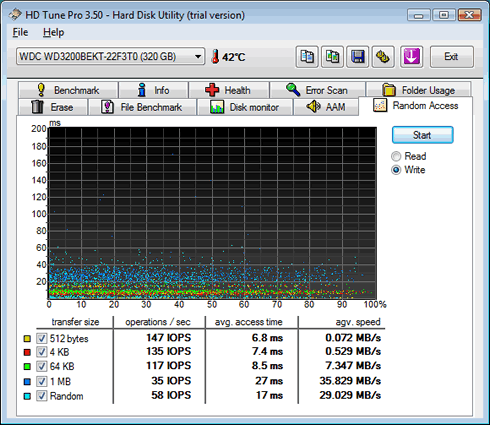 Finally, the ATTO Disk Benchmark offers more test results for your pleasure.