2. The drive
The WD Black Scorpio 320GB (WD3200BEKT) is priced at € 75 (including VAT) and probably its one of the most expensive 2.5" HDD drive you can buy. Western Digital offers this product in two variations. The one includes the free fall sensor (WD3200BJKT) and the other one (WD3200BEKT) does not. The first one would cost you some additional €5 and perhaps is a good idea to get the BJKT model, if it is available in your area.
The product is packed into the usual antistatic plastic packet:.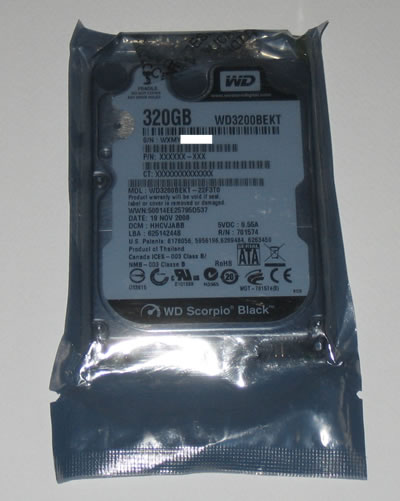 Product information is included on the disc's label: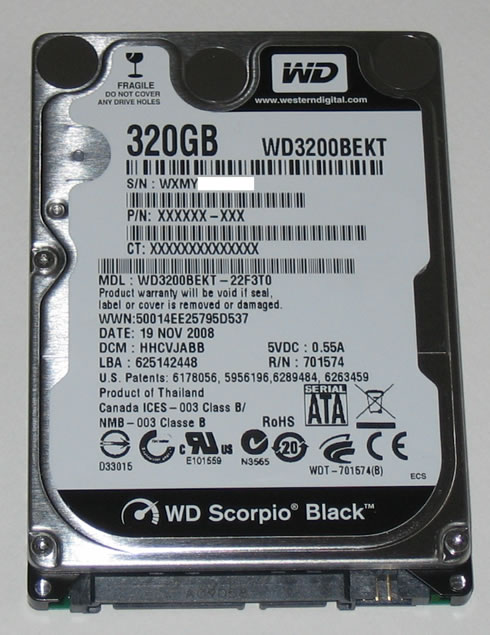 The drive has the same SATAI/II & power connectors you will find in desktop drives, mening that you may also install it in your notebook or even in your PC.