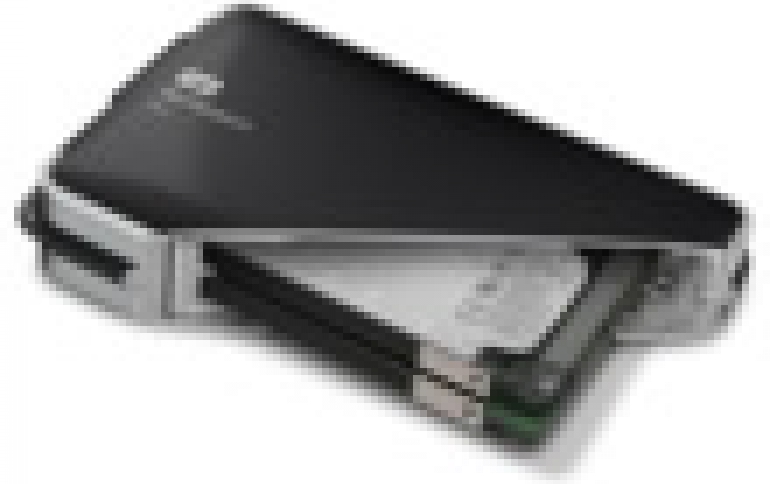 Western Digital Introduces Thunderbolt-Powered Dual-Drive For Macs
WD today introduced My Passport Pro, a Thunderbolt-powered dual-drive solution, providing creative professionals high performance and capacity in a mobile solution. My Passport Pro is available in 2 TB and 4 TB capacities.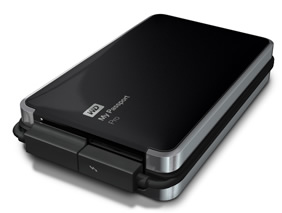 Directly powered via the integrated Thunderbolt cable, performance of My Passport Pro clocks in at speeds up to 233 MB/s. Another key feature of the dual-drive My Passport Pro is its user-selectable RAID function, which lets users choose data striping (RAID 0) for high performance or mirroring (RAID 1) for data redundancy.
Consisting of two 2.5-inch hard drives housed in an aluminum enclosure, My Passport Pro is shock-tested for extra durability when working on the go.
My Passport Pro is available now at Apple and consumer electronics retailers and e-tailers. Pricing for the 2 TB My Passport Pro is $299.99 and the 4 TB model is $429.99 USD.
 

My Passport Pro (WDBRMP0020DBK)

My Passport Pro (WDBRNB0040DBK)

Interface

Capacity

2 TB

4 TB

Height

28.7 mm

44.2 mm

Depth

143.4 mm

143.4 mm

Width

88.5 mm

88.5 mm

Weight

0.46 kg

0.72 kg

Operating temperature

-0° C to 35° C

Non-operating temperature

-40° C to 65° C

Compatibility

Formatted HFS + J for Mac OS Mavericks and Mountain Lion