Western Digital Offers Raspberry Pi Community New 314GB HD
Western Digital ahs made available the WD PiDrive 314GB, a storage device engineered to serve the Raspberry Pi community with low-power USB operation, reliability and ease of integration. The WD PiDrive 314GB device is based on Western Digital's high-volume 500GB platform (WD Blue slim drive) with design changes made specifically for Raspberry Pi. Customizations made to the drive's magnetic recording and electrical system operating set-points align with Raspberry Pi's USB data and power design to reduce the electrical power load of the hard drive on Raspberry Pi, while still maintaining performance to deliver maximum USB data transfer rate.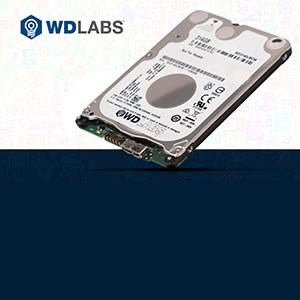 WDLabs and the author of BerryBoot, a free software solution that simplifies the loading of multiple software applications, have created a special version of BerryBoot for WD PiDrive device users, which includes software applications featuring the use of mass-storage devices with Raspberry Pi. Many operating systems and software applications can be stored on the WD PiDrive HDD, taking full advantage of the 314GB of storage. Upon system boot-up, the OS can be selected from the BerryBoot menu and launched with a couple of mouse clicks.
The WD PiDrive 314GB HDD is compatible with all WD PiDrive cables, cable kits and WD PiDrive enclosures. Manufacturer Suggested Retail Price is $45.81 USD with a limited-time discount of 31.4 percent for a net price of $31.42 USD. The WD PiDrive 314GB HDD comes with a two-year limited warranty and is currently available online at the WD Store.