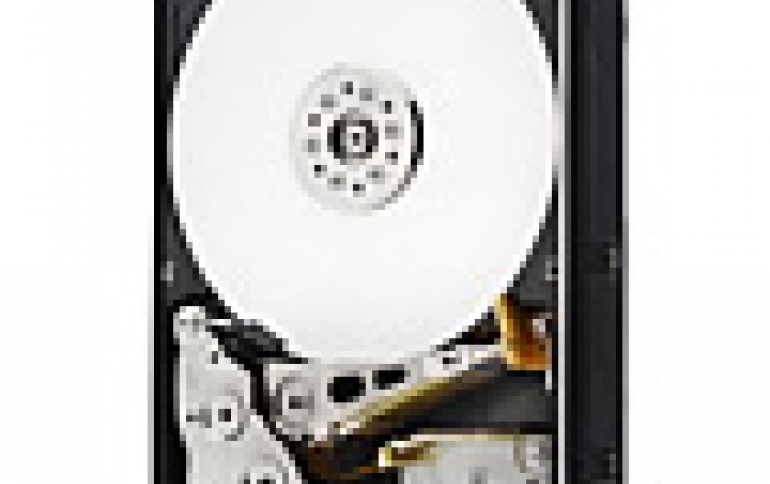 Western Digital Shipping First Helium-filled 10TB PMR HDD
Western Digital is now shipping the first 10TB perpendicular magnetic recording (PMR) hard disk drive (HDD), based on its third-generation HelioSeal platform and designed for enterpise workload applications. The 10TB drop-in ready HGST Ultrastar He10 HDD provides the highest capacity, lowest power consumption per TB and the highest reliability rating of all HDDs on the market, according to WD.
The Ultrastar He10 uses PMR technology and offers a 25% increase in capacity over the previous generation and uses 56% fewer watts/TB than traditional air-filled HDDs. The hard disk is also offering a 2.5 million mean-time-between-failures rating as well as a five-year warranty.
The 3.5-inch HDD is 12Gb/s SAS compatible with new data centers but also remains backwards compatible with 6Gb/s SAS.
New features include a second-generation, dual-stage actuator - the HGST Micro-Actuator - enhancing head-positioning accuracy to deliver better performance and data integrity, especially in multi-drive environments where operational vibration is present.
As fas as data security is concerned, the new drive enables swift and efficient drive redeployment and retirement through the Instant Secure Erase feature. Hardware-based encryption is also an option.
The Ultrastar He10 is sealed and filled with helium and has seven platters crammed into a standard-height 25.4mm hard drive. Interestingly, the drive's platters are not using shingled magnetic recording (SMR) to boost areal density - they use the conventional perpendicular magnetic recording (PMR). The reason is that SMR could result in reduced write speed. SMR has very little guard space between tracks. So if you want to rewrite a track in the middle, you may also have to rewrite the adjacent tracks as well.
With the new drive, WD could claim a "victory" over rival Seagate, which has released a smaller 8TB drive with SMR.
There's no price listed for the Ultrastar He10, but it'll probably cost about $800.