3. Getting started
Before start using the watch you have to charge the Scan Watch 2. In order to do that, you have to use the included watch charger, that sports a USB Type-C connection. You have to apply gentle force and include the watch in the charger to fit and be secured.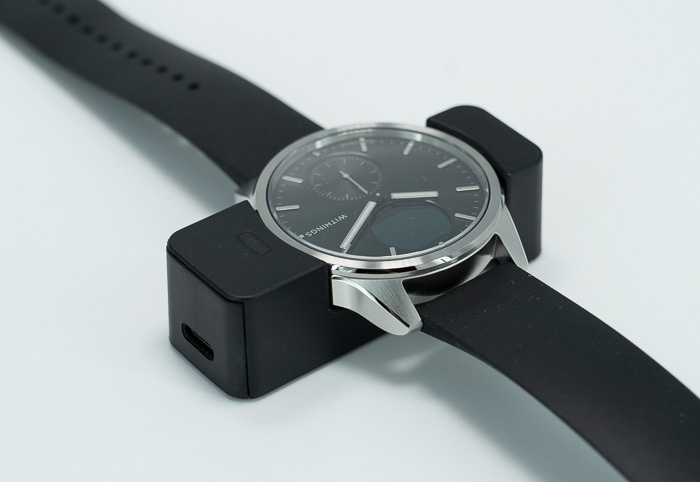 The charger needs 5V with 500mA and most low-end USB-A chargers should be able to charge this watch without any serious issues.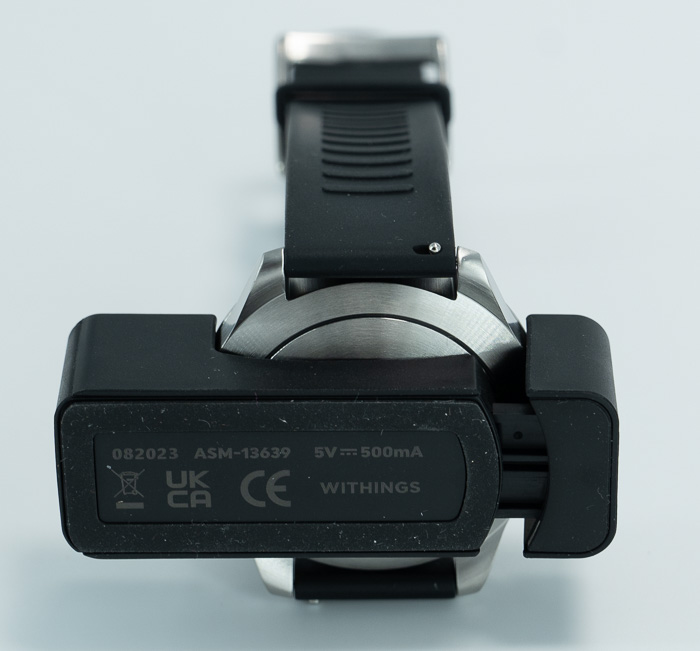 To wake up the watch you need to press the center round button once and the Bonjour-Setup message will appear.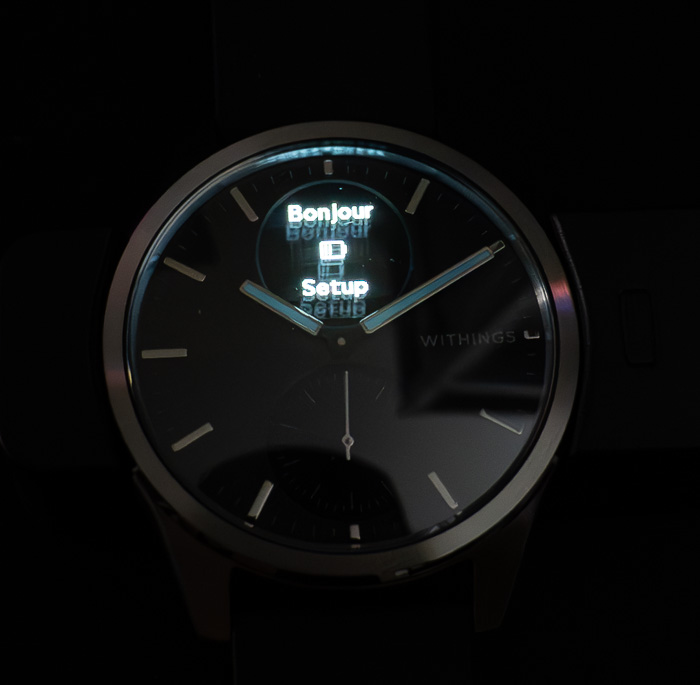 According to Withings, you should place the ScanWatch 2 as follows, which may be found slightly uncomfortable, since we had used to move the watch closer to wrist.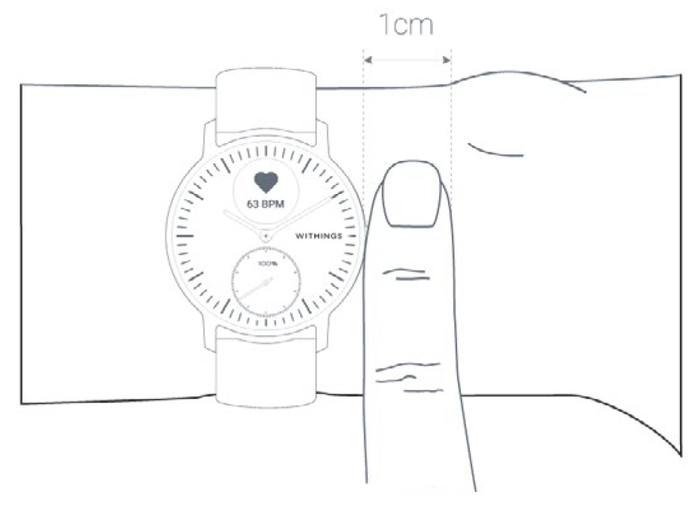 The next step is to download the Withings App, either for iOS or Android via the market of each eco-system. After installing and creating an account, you need to enable BT and add the device. There is a nice wizard that will guide you through the whole process.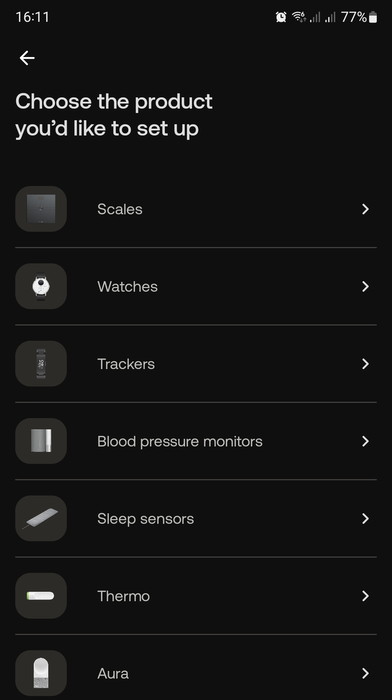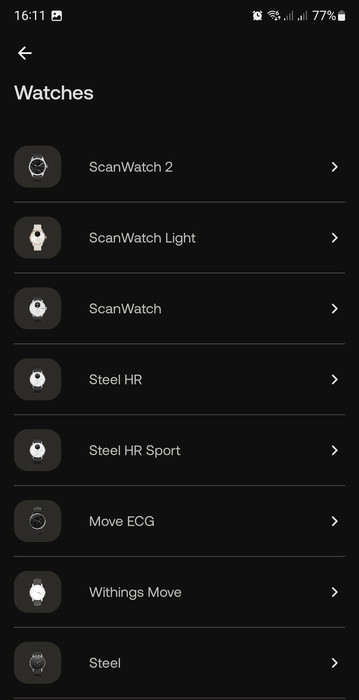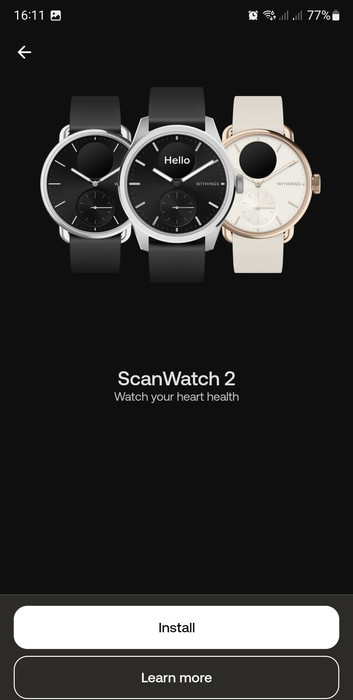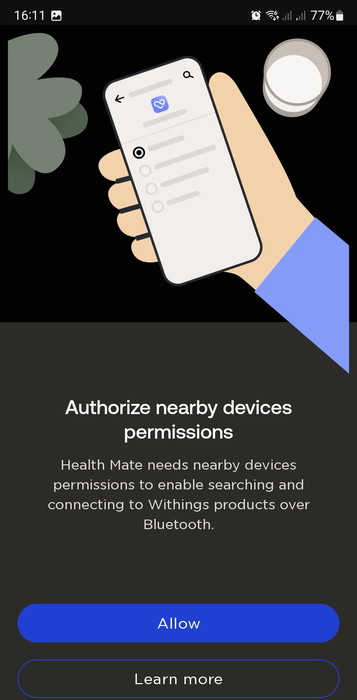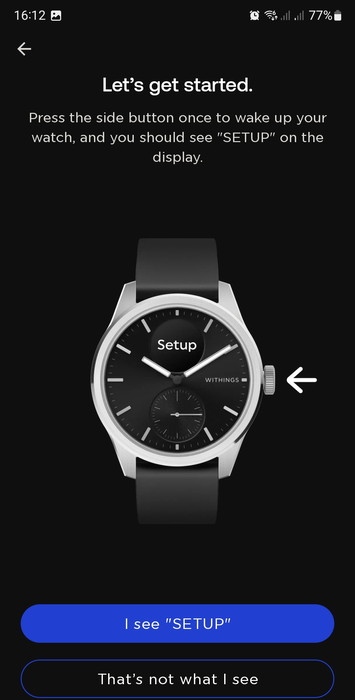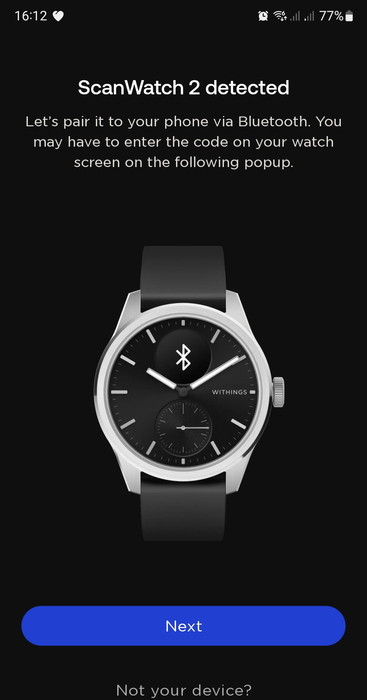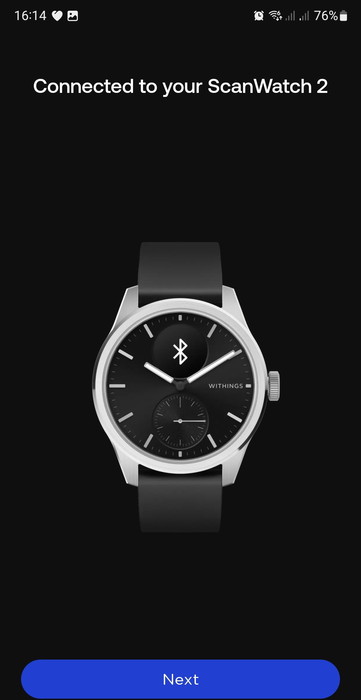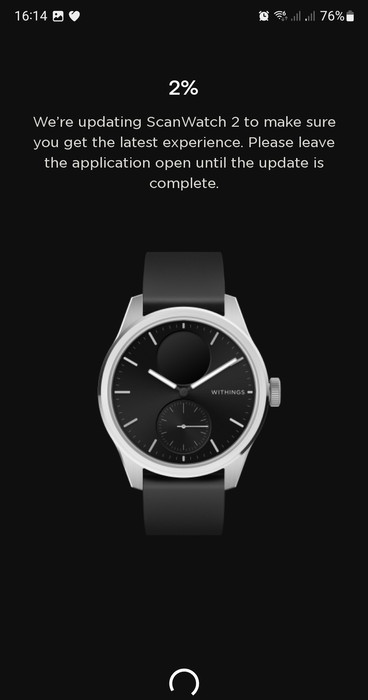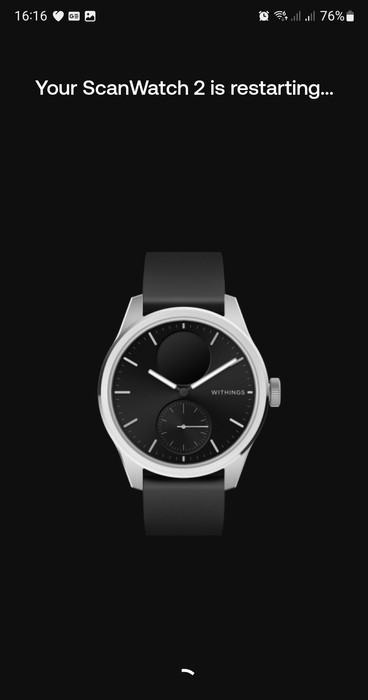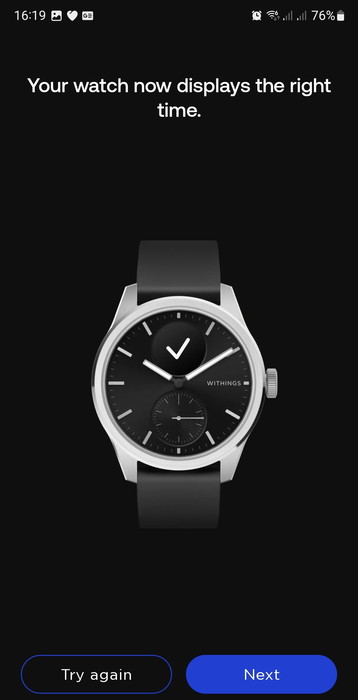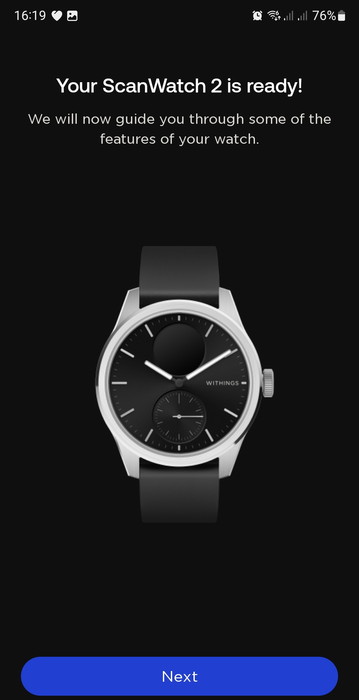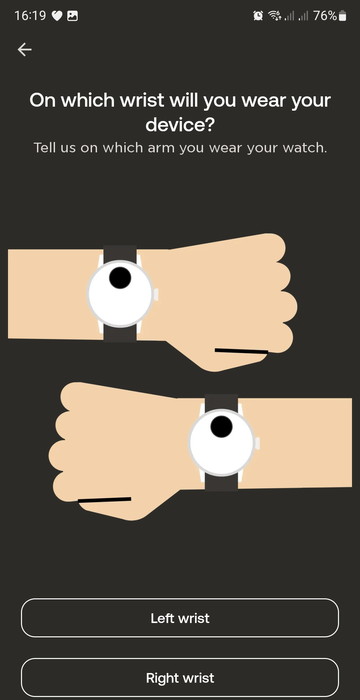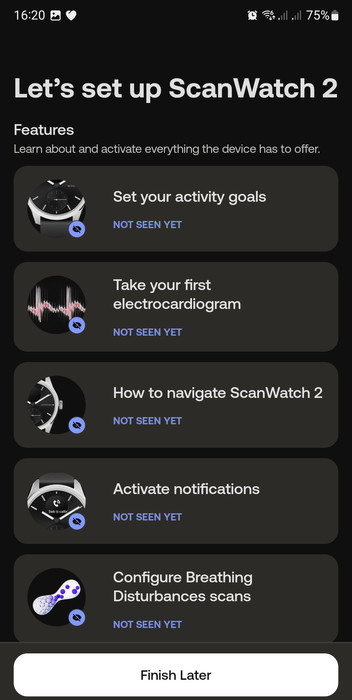 After the initial setup process, we can finally get things started.