Xiaomi Launches a Smart GPS-Watch and A Smart Guitar
Xiaomi presented its own vision of how parents can keep an eye on their kid and keep it safe using a smartwatch, and also announced a smart guitar which lets you learn to play in within minutes.
The Xiaoxun Kid's Phone Watch is a smartwatch with built-in GPS. It looks like a tiny copy of a smartphone an it is available in blue, orange, red or green colors. The smart watch is made out of hypoallergenic plastic with silicone straps. It is hermetically sealed, which protects it from the water. The wristband also features a 1.44-inch touchscreen that covers 65 thousand colors.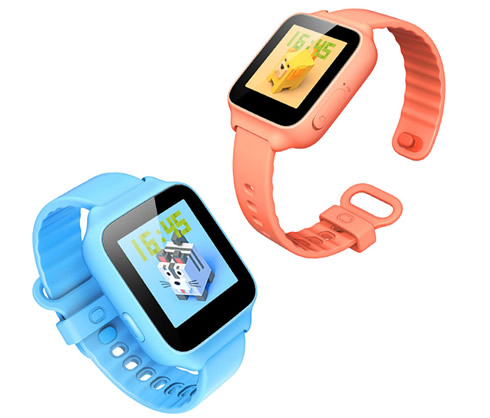 The wristwatch offers 2G, 3G, and 4G coverage. A Nano-SIM card enables it to function as a one-way cell phone so the child can only respond to incoming calls and only read text messages. For any emergency situations, there is an SOS button. The watch also sports a 420 mAh battery that lasts about 4 days of average use.
All of the controls are made by means of a companion app, which parents should have on their smartphone. From there they can check the current position of their child and create a safe zone. If the child moves outside that zone parents will receive an alert.
Xiaomi's Populele Smart Guitar will teach you how to play the instrument in 10 minutes! When it comes to size the guitar bears a strong resemblance to the Hawaiian 4-string Ukulele.
There are 72 LEDs on the fretboard, telling you which string on what fret to press to play the chord. Supposedly, a complete beginner will be able to play an easy song after about 10 minutes of practice. There is a companion app with more than a 100 of songs and lessons to help you master the guitar faster. Your smartphone needs to have Android 4.3 and above and iOS 8 and above to install the app.
The guitar is powered by an 800 mAh battery, is Bluetooth-enabled and comes with a carrying case.