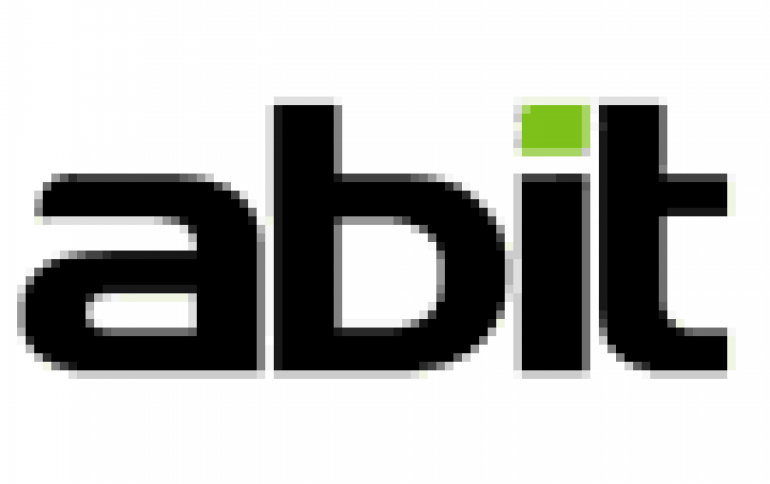 ABIT Gears Up for Gamercon 2004
ABIT, along with Intel and LG, invite gamers to experience Gamercon 2004.
Held from November 19 to 21, Gamercon 2004 is a massive 3-day gaming event that features a BYOC (Bring Your Own Computer) LAN gaming tournament. Over 1,500 gamers are expected to attend.
At the event, ABIT will hold an overclocking clinic to teach gamers how to optimize their hardware for peak performance. ABIT Product Marketing Engineer Harry Yen is slated to demonstrate how various ABIT overclocking technologies, including OC Guru™ and AutoDrive™, help give gamers the edge in competition. Some fantastic prizes, including ABIT motherboards and Intel CPUs, will be up for grabs for clinic attendees. Also, gamers will have a chance to witness ABIT's new Fatal1ty AA8XE Pro Gaming Motherboard in action, and see how ABIT and Johnathan "Fatal1ty" Wendel have developed the ultimate gaming platform.
"Seeing how gamers need to rely on the very best PC hardware in order to stay competitive, gaming is a natural step for ABIT", said Harry Yen, ABIT Product Marketing Engineer. "Gamercon is a unique opportunity for gamers to not only show off their skills, but also win some amazing prizes. This time we're thrilled to partner with Intel as lounge sponsors. At Gamercon, gamers will have a chance to see our latest Intel 925XE-based Pro Gaming Fatal1ty AA8XE motherboards in action! We'll also demonstrate at the Overclocking Workshop how ABIT and Intel technology can enhance your gaming experience. It's going to be a fantastic event for everyone who's there to see!"
Gamers also have a chance to win the Ultimate Gaming PC at Gamercon, which features an ABIT AA8-3rd Eye motherboard and an Intel Pentium 4 3.4GHz Extreme Edition CPU. Details about the contest can be found at: http://www.gamercon.net/home/article.php?story=2004102623234826
In between tournament play, gamers will have the opportunity to refuel in the "Gamercon Lounge" where they can meet and greet the game company execs as well as view some of the latest products from LG, the lounge sponsor. "Because we share a passion for computers, games and cool technology we saw it as a logical step supporting Gamercon in its inaugural year. Today's gamers demand the most advanced technology and LG LCDs meet those demands," said Chris Neff, Director of Marketing, LG Electronics IT Brand Division. "As a worldwide leader in LCDs, LG understands what extreme gamers want and that helps us deliver products to suit every need."
For more information on Gamercon 2004 and how to register, go here: http://www.gamercon.net