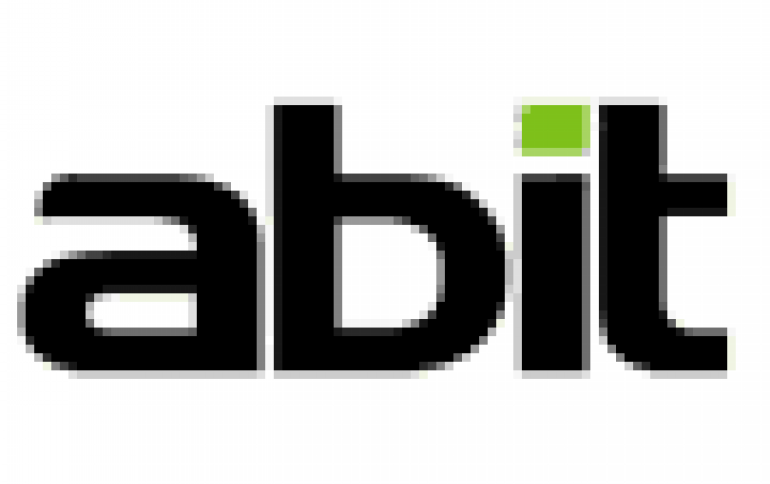 ABIT Introduces the AL8
Based on the Intel 945P chipset, the AL8 Series is a cost effective solution that offers support for the latest Intel Pentium 4 processors, Dual DDR2 memory, 7.1 channel HD audio, and PCI Express graphics. The AL8 includes the ABIT's μGuru Technology. μGuru allows end-users to take control of their hardware and change many parameters of its configuration. ?Guru combines the ABIT Engineered features ABIT EQ, OC Guru, FlashMenu, and BlackBox into a user-friendly interface. With ABIT AutoDrive, users can have overclocking, voltage, and fan settings change automatically per application. Have the system lower fan speeds and noise levels when you are surfing the net, but automatically raise the FSB and crank the cooling up when you launch a 3D game. Only OC Guru with ABIT AutoDrive gives this level of control.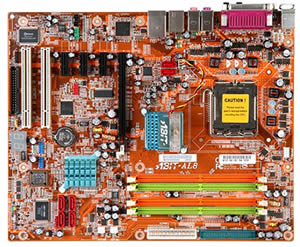 This latest version of μGuru also offers compatibility with ABIT's next-generation Guru Clock peripheral. Part of the μGuru family, the Guru Clock allows you to access and overclock your system while playing games or using utilities or office applications while in full screen mode without having to stop the application you are running. The convenient LCD display handily displays a bevy of system information, including fan speeds, temperatures, and voltages to give you peace of mind. What's more, the new Guru Clock also features Skype compatibility, allowing you call friends and family at the touch of a button, while in any application.
The AL8 features ABIT's CPU Accelerator technology, which allows users to adjust the multiplier of select Intel CPUs to push their system to the very limit. OTES AeroFlow cooling on the north bridge and OC Strips on the PCB mean that the AL8 is able to quickly dissipate system-crashing heat away from critical components for excellent stability.
The AL8 includes many of the advanced features of its higher-priced bretheren, including Dual SATA2 Controllers, PCI Express Gigabit LAN, Intel Matrix Storage Technology, and support for PCI Express graphics. 7.1 channel Intel HD Audio with a professional S/PDIF In/Out interface is also built in for quality digital sound output. 3 PCI Express x1 slots and 2 PCI slots offer wide expansion possibilities, and USB 2.0 and IEEE 1394a ports mean that the AL8 can support the today's high-speed peripherals.
Specifications:
AL8
- Intel 945P Chipset
- Pentium 4 LGA 775 CPU support
- DDR2 667 up to 4GB PCI-E x16 graphics
- PCI-E Gigabit LAN
- Dual SATA2 RAID
- IEEE 1394a
- 7.1-channel Intel HD Audio w/S/PDIF In/Out
- μGuru
AL8-V
- Intel? 945P Chipset
- Pentium 4 LGA 775 CPU support
- DDR2 667 up to 4GB
- PCI-E x16 graphics, PCI-E Gigabit LAN
- SATA2 RAID
- 7.1-channel Intel HD Audio
- μGuru
For more information on the AL8, go here:
ABIT AL8
.