Amazon Adds Tool to Check Compatibility of PC Hardware You Plan to Purchase
Amazon has added a tool that helps buyers seeking for computer components check the compatibility of their PCs with the parts they are looking to purchase.
The Amazon PartFinder tool will allow candidate buyers and PC builders to see whether, for example, the processor they are looking to buy is compatible with their motherboard's soccket, or the PSU offers spare PCIe power cables for higher-end graphics cards.
Amazon's PartFinder appears automatically when you explore certain supported computer hardware components, such SSDs or a motherboards. However, it is still limited to specific PC components.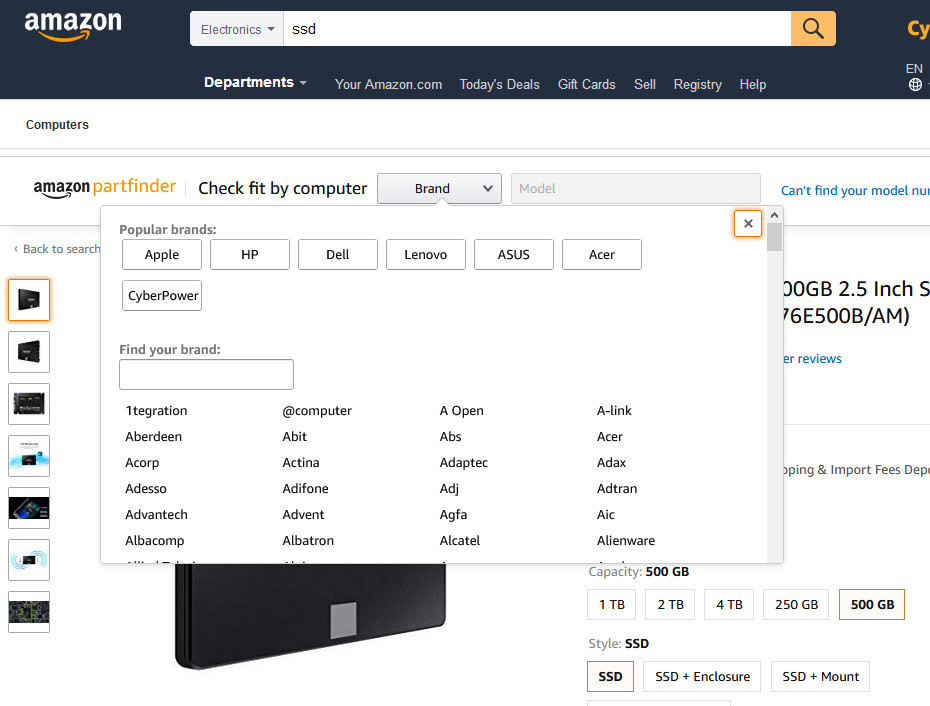 Besides the obvious convenience the tool offers to end-users, it is should reduce the number of incidents of incompatible hardware and thus, the number of returns to Amazon.
The Part Finder feature first appeared some months ago on mobile searches. It is built by technology Amazon acquired from Partpic in 2016. But its function is different than what Amazon is bringing now for PC component searches; it is designed to identify that odd part you are looking for by scanning a photo of it. All you have to do is point your camera at the item in question, so Amazon can scan it, match it, then direct you to matching items from its product catalog.