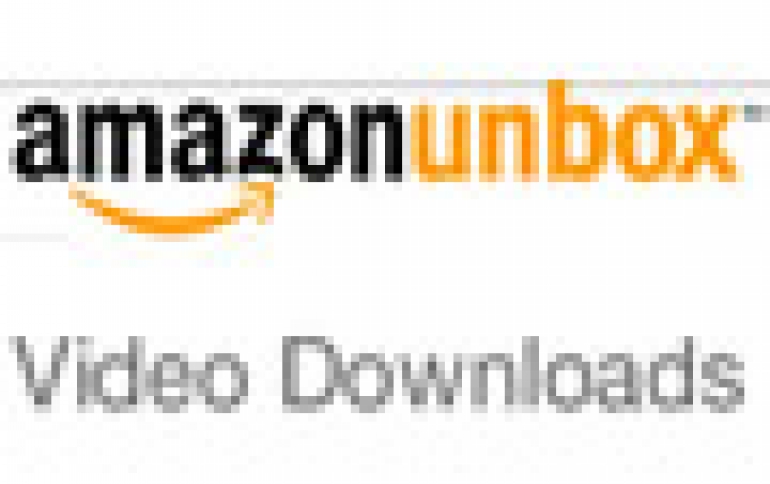 Amazon Sells Films via Internet on Demand
Amazon began selling movies and television shows in digital format on the Internet, fulfilling the expectations of market watchers. The Seattle, Washington, on-line retailer unveiled a service dubbed "Amazon Unbox" that claimed a selection of thousands of television programs, films and other video content from more than 30 studios and networks.

Movies or television shows could be bought or rented, according to Amazon.

"Amazon Unbox offers TV and movie enthusiasts a fast, convenient way to watch thousands of their favorite videos from around the world," said Amazon.com vice president of digital media Bill Carr.

"Now Amazon.com customers can choose to get videos delivered to their doorstep from Amazon's DVD store or choose Amazon Unbox and download DVD-quality picture movies or television shows to their PC."

Movies could be rented from Unbox for 3.99 dollars each or bought for download to a single personal computer for prices ranging from 7.99 to 14.99.

In a pricing model on par with that of Apple's popular iTunes on-line store, Unbox sold television shows 1.99 dollars per episode.

Downloaded movies cannot be burned onto DVD's for viewing elsewhere, they said.

Jupiter Research analyst Michael Gartenberg said the appeal of Unbox would be limited, because it is compatible with only "a handful" of mobile devices. And home users largely want better viewing experiences than their PCs offer.

Apple planned a November 12 press event at which it was expected to reveal online movie distribution plans for its popular iPod MP3 player and iTunes Internet store. Amazon said participating studios included Universal Pictures, Paramount, 20th Century Fox, Sony Pictures Home Entertainment, Lionsgate and Metro-Goldwyn-Mayer Studios.

This announcement "represents the first time one of our established customers has embraced digital distribution," said Sony president of digital distribution Benjamin Feingold.

Television networks supplying content included Fox, Animal Planet, BBC, Discovery Channel, Korean Broadcast System, MTV and Comedy Central, according to Amazon.

The quality of the digital downloads was triple that of video commonly available on the Internet, according to Amazon.

The movies or shows can only be played on a computer or video-compatible portable devices that use Windows Media software, Amazon said.

Unbox offered current hits such as "CSI" from CBS and Fox's "24" along with classics such as "Buffy the Vampire Slayer" and the original "Star Trek."

Movies ranged from "V for Vendetta," "Brokeback Mountain," and "Walk the Line" to classics such as "Ben-Hur" and "The Poseidon Adventure."

Unbox also boasted television shows and films from Britain, Korea, Hong Kong and Japan.