ARCHOS Expands Selection of Smartphones During Mobile World Congress
ARCHOS expands its selection of smartphones during Mobile World Congress with the ARCHOS 52 Platinum, ARCHOS 59 Xenon, the ARCHOS 62 Xenon and the ARCHOS 50 Oxygen Plus. The ARCHOS 50 Oxygen Plus features a HD screen ( 1280 x 800) from JDI (Japan Display), in addition to a slim design at 7.2mm. The device is powered by an Octo-Core 3G processor and a GPU powerful enough the allow for playing games, videos and applications in ease, as well processing photos taken with the 8 MP rear camera and a 5MP front camera.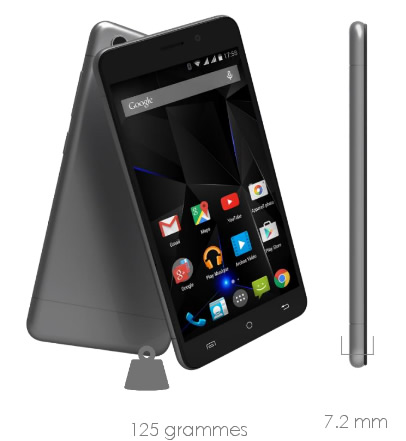 Like all smartphones in the ARCHOS range, the ARCHOS 50 Oxygen Plus also offer's dual-SIM functionality and a Mirco SD slot allowing you to expand the 16GB internal storage.
The ARCHOS 50 Oxygen Plus 3G will be available in March 2015 at £149.99
For even more performance, ARCHOS will continue to expand its range with a 4G version of the 50 Oxygen Plus in June 2015. This 4G version will ship Android Lollipop and will carry a 4G Octo-Core MT6752 processor.
ARCHOS 52 Platinum, ARCHOS 59 Xenon and ARCHOS 62 Xenon smartphones feature HD IPS screens displaying a 1280x720 resolution. They come equipped with proprietary Media Center applicationss, Quad-Core processors and 1GB of RAM.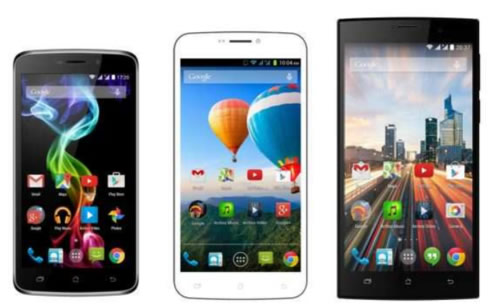 The ARCHOS 59 Xenon, ARCHOS 52 Platinum and ARCHOS 62 Xenon will be available for $145, $158, and $170 respectively.