ARCHOS and Sikur Ensure Your Privacy with GranitePhone
ARCHOS has made available the GranitePhone by SIKUR, allowing both companies to enter the global market of private communications smartphones, where the need for voice and data protection is a growing concern.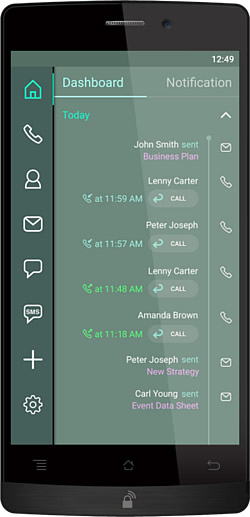 The GranitePhone, unveiled at MWC, has been designed for government, defense agencies as well as private companies and individual users concerned by their privacy.
With a 5-inch screen Full HD, Granite OS, 4G and a 16MP camera the phone has all the latest hardware specs along with a focus on security, eliminating loopholes which could allow data theft and spying.
The security architecture has been designed with multiple layers of protection to mitigate security issues. It utilizes high level encryption (3DES 168- bit symmetric encryption, Rijndael 256-bit encryption and RSA-2048 bit, RSA 4096-bit asymmetric Encryption) which are 20 times more secure than used in banking transactions. Screen capturing is not premitted and the use of Key Logger is impeded. For additional flexibility, the device's data storage is also kept in an encrypted form in the cloud so that GranitePhone's users can access safely to their data from anywhere, using SIKUR applications. They can do so from a computer and from other mobile devices, either Android and even iOS.
The GranitePhone can be ordered through the website www.granitephone.com. It costs $849.