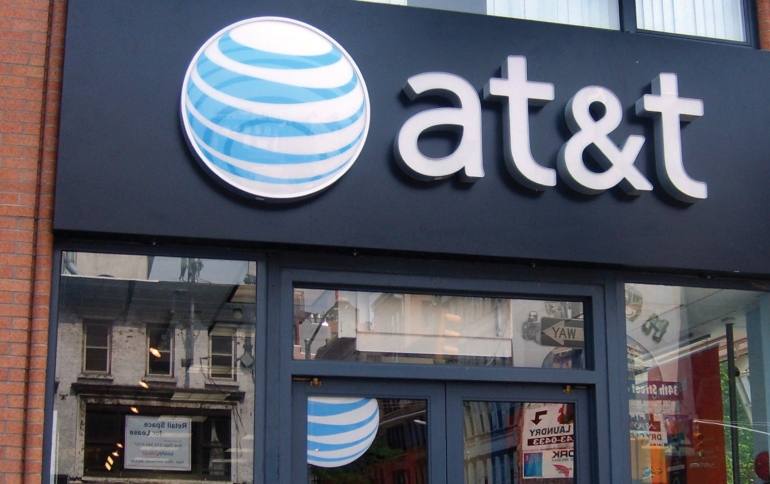 AT&T Buys DirecTV
AT&T has become the biggest traditional TV provider in the U.S. and the world following the $48.5 billion purchase of DirecTV. The company got its regulatory approval Friday from the Federal Communications Commission after more than a year. The Justice Department had already cleared the deal on Tuesday.
"Combining DIRECTV with AT&T is all about giving customers more choices for great video entertainment integrated with mobile and high-speed Internet service," said Randall Stephenson, AT&T chairman and CEO. "We'll now be able to meet consumers' future entertainment preferences, whether they want traditional TV service with premier programming, their favorite content on a mobile device, or video streamed over the Internet to any screen."
Current customers of AT&T and DIRECTV do not need to do anything as a result of the merger. They'll continue to receive their same services, channel lineups, and customer care. Customer account information, online access and billing arrangements remain the same. The integration of AT&T and DIRECTV will occur over the coming months. In the coming weeks, AT&T will launch new integrated TV, mobile and high-speed Internet offers that give customers greater value and convenience.
With the completion of its DIRECTV acquisition, AT&T will continue to deploy its all-fiber GigaPower Internet access service – the company's highest-speed Internet service, which allows you to download a TV show in as little as three seconds.
As part of the Federal Communications Commission's approval of the transaction, AT&T has agreed to the following conditions for the next four years:
Within 4 years, AT&T will offer its all-fiber Internet access service to at least 12.5 million customer locations, such as residences, home offices and very small businesses. Combined with AT&T's existing high-speed broadband network, at least 25.7 million customer locations will have access to broadband speeds of 45Mbps or higher.
Within its wireline footprint, the company will offer 1Gbps service to any eligible school or library requesting E-rate services, pursuant to applicable rules, within the company's all-fiber footprint.
Within AT&T's 21-state wireline footprint, it will offer discounted fixed broadband service to low-income households that qualify for the government's Supplemental Nutrition Assistance Program. In locations where it's available, service with speeds of at least
10Mbps will be offered for $10 per month. Elsewhere, 5Mbps service will be offered for $10 per month or, in some locations, 3Mbps service will be offered for $5 per month.
AT&T's retail terms and conditions for its fixed broadband Internet services will not favor its own online video programming services. AT&T can and will, however, continue to offer discounted integrated bundles of its video and high-speed Internet services.
AT&T must submit to the FCC new interconnection agreements it enters into with peering networks and on-net customers for the exchange of Internet traffic. The company will develop, in conjunction with an independent expert, a methodology for measuring the performance of its Internet traffic exchange and regularly report these metrics to the FCC.
AT&T will appoint a Company Compliance Officer to develop and implement a plan to ensure compliance with these merger conditions. Also, the company will engage an independent, third-party compliance officer to evaluate the plan and its implementation, and submit periodic reports to the FCC.
AT&T Inc. now has 26.4 million cable and satellite TV subscribers.That's more than Comcast as well as a bigger Charter, which is seeking government approval to buy Time Warner Cable.
AT&T's purchase of DirecTV was approved even as Comcast's bid for Time Warner Cable, which would have made the country's biggest cable company even more massive, was blocked.