AT&T To Release First LTE Smartphones
The first two phones to run on AT&T's new high-speed data network will go on sale Sunday. These are the HTC Vivid and the Samsung Galaxy S II Skyrocket. Both are big touchscreen smartphones that run Google's Android software. They'll cost $200 and $250 respectively, with a two-year service contract requirement.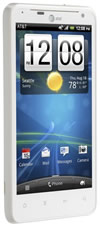 The HTC Vivid is powered by a dual core 1.2 GHz processor and features a 4.5-inch qHD (540x960 pixels) display and the HTC Sense user experience, which includes a customizable active lockscreen that transforms the display into a real-time window to important information and content. The device is also equipped with an 8-megapixel camera with f2.2 28mm wide angle lens for low light photos, it can shoot 1080p HD video at 60 frames per second and has 16 GB of on-board memory, with a microSD slot available to expand to an additional 32 GB.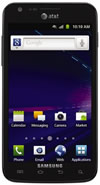 An a 1.5 GHz dual-core processor and AT&T 4G LTE speeds make the Galaxy S II Skyrocket faster for Web browsing and apps. The device runs on the Android Gingerbread (2.3.5) OS, it has a 4.5-inches SuperAMOLED Plus display (800x480 pixels), 8-megapixel rear-facing camera with LED flash, with 2-megapixel front-facing camera, it offers 1080p HD video recording as well as 16 GB of on-board memory, expandable to an additional 32 GB (microSD).
AT&T LTE's network covers Atlanta, Chicago, Dallas-Fort Worth, Houston and San Antonio, Texas, so far. On Sunday, it will be expanded to Boston, Washington, Baltimore and Athens, Ga. By the end of the year, the goal is to have the network live in 15 cities.
The two LTE phones can also use AT&T's regular, nationwide data network. They will be sold with data plans that are identical to those required for other smartphones. For $15 per month, subscribers get 200 megabytes of data usage per month. For $25, the limit is ten times higher, or 2 gigabytes per month.
So far, the only devices that have been able to use AT&T's LTE network are plug-in data sticks for laptops.
Verizon Wireless has been selling Android phones for its LTE network since this spring.