2. The package
The Dark Base 701 comes in a big protected box. The exact external dimensions are 594 x 343 x 670mm (L x W x H) and weigh 14.6kg. After unpacking, you will see the main internals that are only the case the a box of accessories inside the case. The product is priced according to the official press release at $229.90 / €229.00 / £229.99. For now, only a black version is offered, while a white version will come next year (2024) as demonstrated below.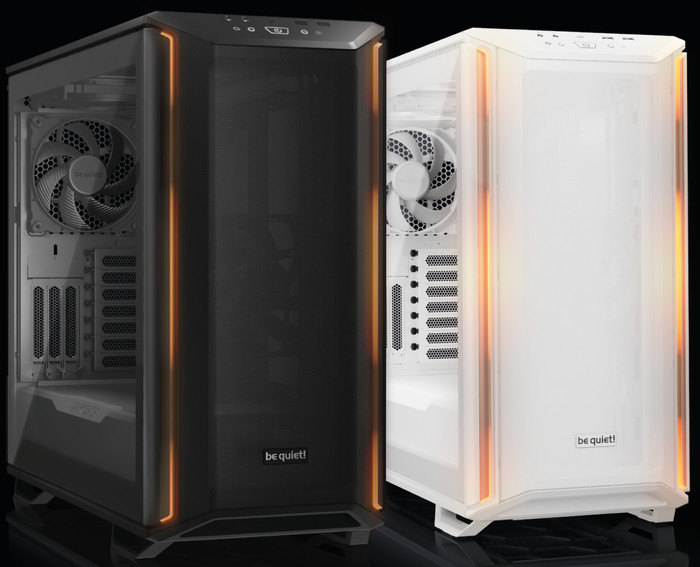 The case follows the typical be quiet! PC cases are designed with a full mesh front and two ARGB lights at the front. As be quiet! explained, this PC case offers high airflow and aims for high performance. The build material is steel for the top, front, and side panels, ABS for feet stands, and a 4mm tempered glass for the left panel.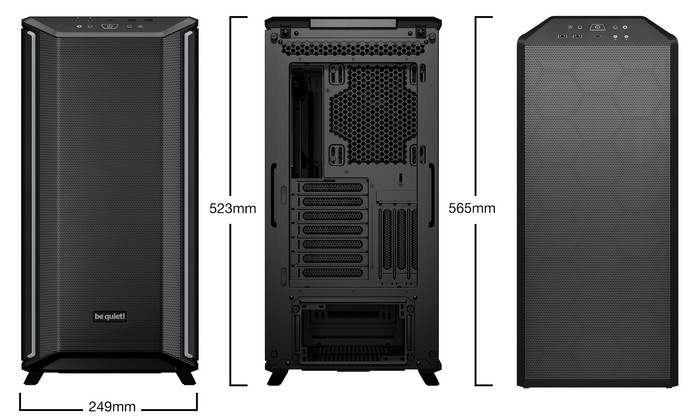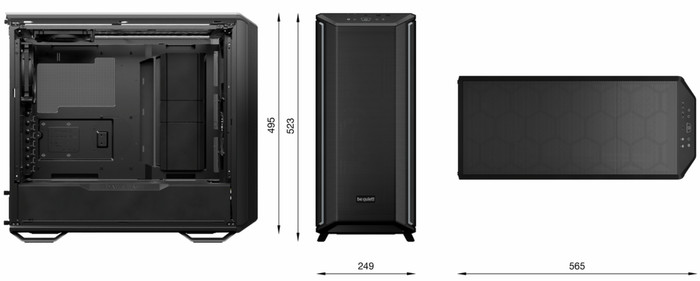 The product has 565 x 249 x 523mm (L x W x H) dimensions and weighs 12.8kg. It has supports for E-ATX (30.5 x 27.5cm), ATX, M-ATX, and Mini-ITX motherboards and packs an internal volume of 69.64L. be quiet! packs the Dark Base 701 with a left-side panel insulation mat, anti-vibration pads for HDD, fans, PSU, and motherboard tray as well.
The front I/O panel incldues all the latest ports with
1x USB 3.2 Gen. 2 Type C
2x USB 3.2 Type A
HD Audio I/O (1x Mic + 1x Audio)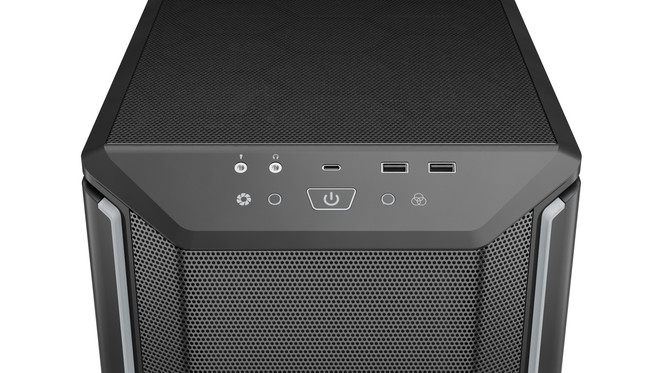 and of course, there is a big power button with LED around it to glow at night.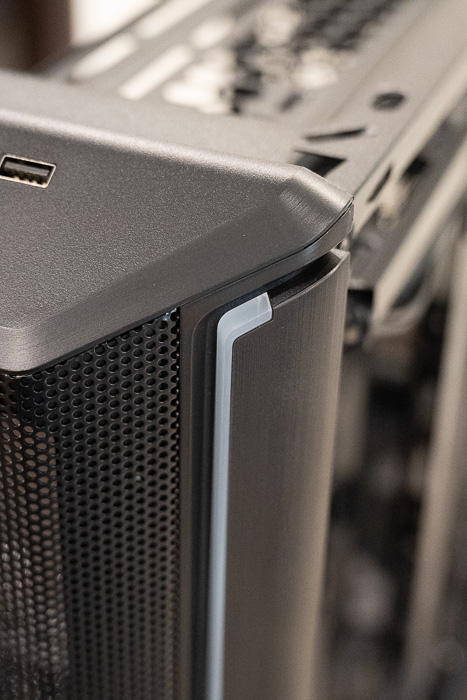 There are also two touch buttons for fan control and ARGB lighting. With the hardware button you can cycle between three fan modes, 600/1200 and 1900rpm speeds. You can also adjust the ARGB lighting by pressing the RGB button, pressing it once you rotate between colors and modes, while by pressing 3 seconds you sync with system ARGB and by pressing 5 seconds you shut down ARGB totally.

Removable air filters are also present at the top front and bottom. Inside the case, there is a box that includes several screws for drivers/motherboards, standoffs for the E-ATX motherboard, and velcro cable ties.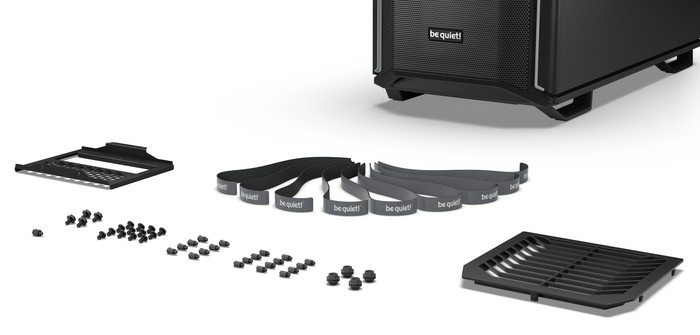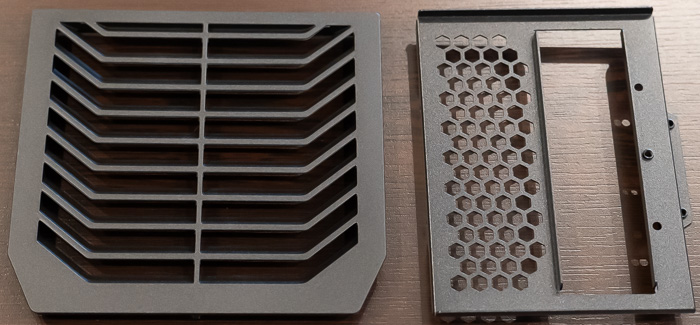 The case is compatible with be quiet!'s HDD Cage 2 for additional HDD and SSD support. For vertical GPU installation, be quiet! offers a Riser Cable as well (for extra €59.90 / $54.90 / £59.99 cost). Removing the front panel is easy, we will find the front dust filter that is held in its place via magnets, which is a nice thing.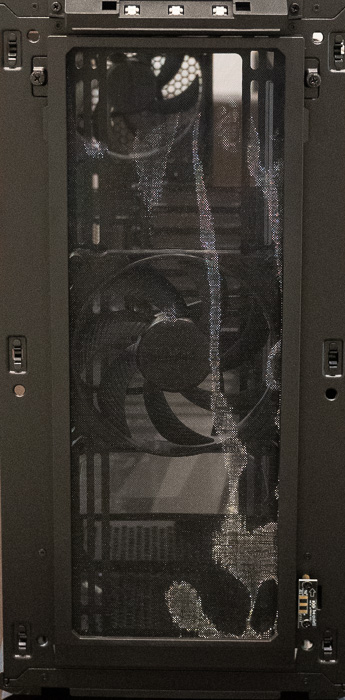 The front fan panel is secured via four thumb screws.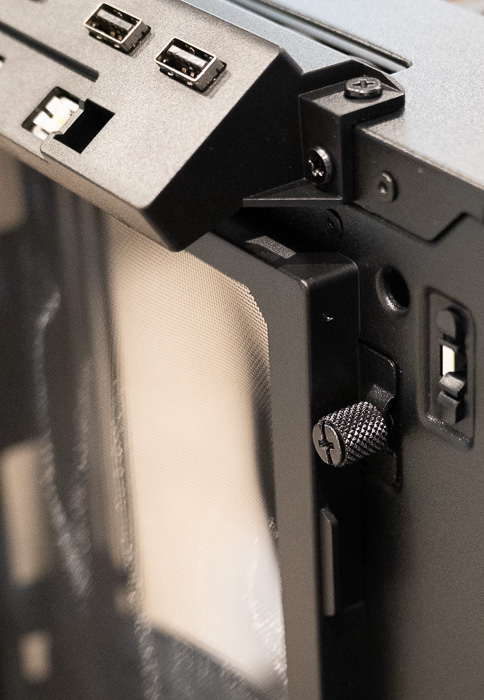 There are three pre-installed be quiet! Silent Wings 4 140mm High-Speed PWM fans at this case, one at the front, one at the back, and one at the top/CPU area for better airflow.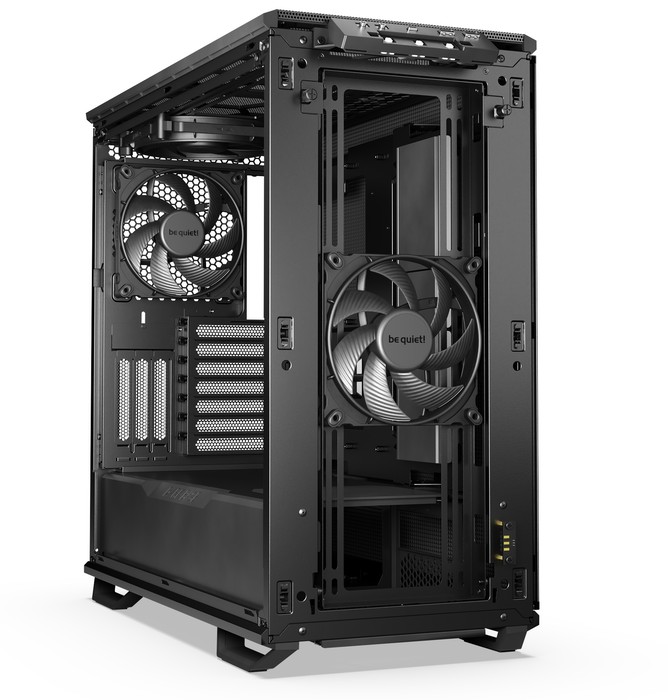 The included fans are the best that be quiet! offers now for increased air flow and overall performance. Maybe at this retail price range, it could have included one more Silent Wings 4 fan, even users will possibly install the 360AIO system or for sure should get another one to get it installed in the front area.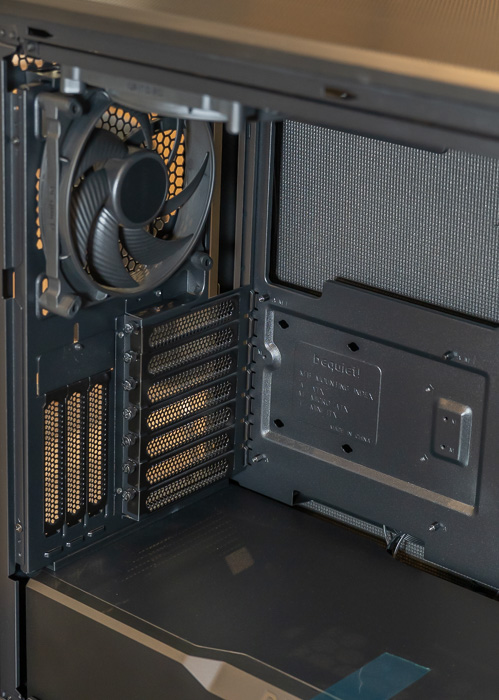 while the top fan panel can also be removed with two thumb screws.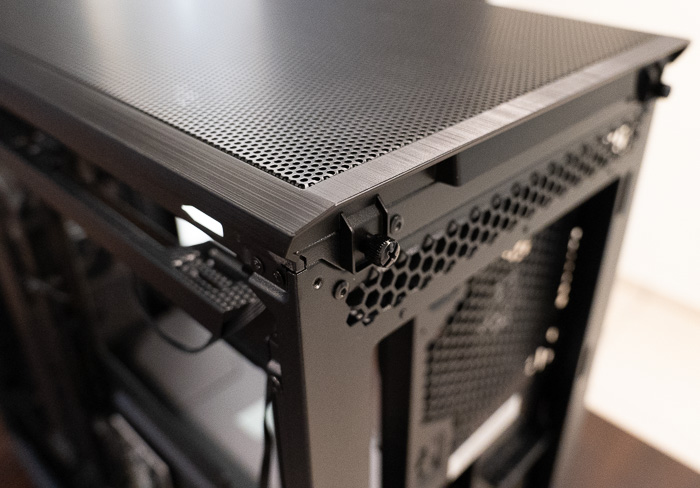 There is lot of space at the top area to work either with fans or AIO coolers.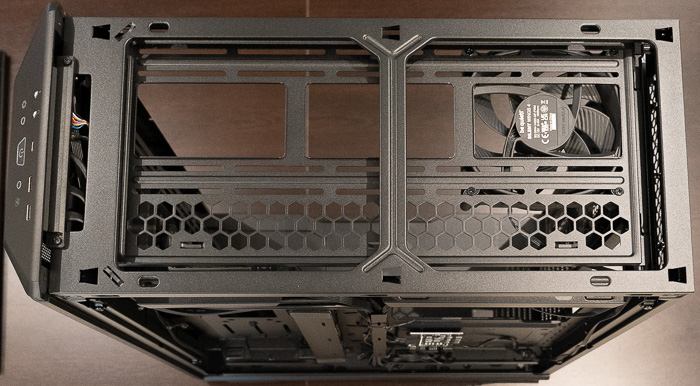 A lot of room also is present in the main area.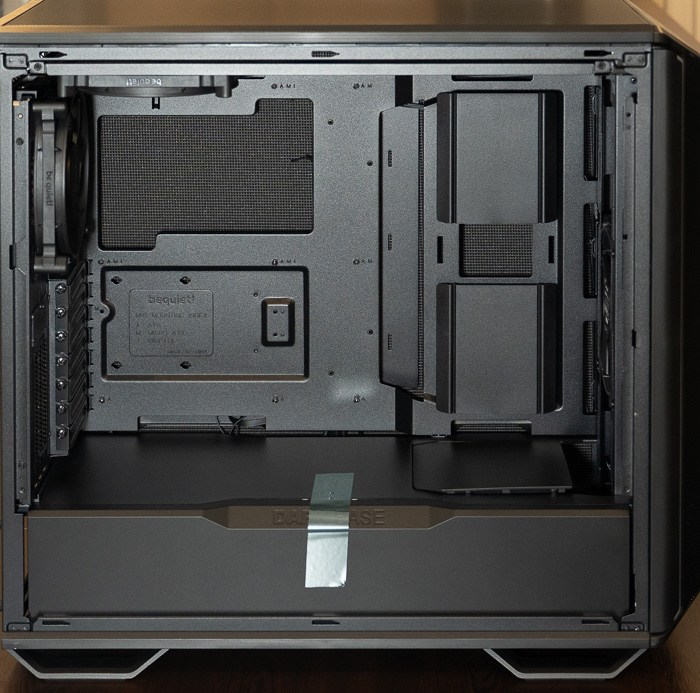 If you remove a front plastic cover, between the two HDD bay trays, you can also install a WCS cylinder water tank for those custom water-cooling lovers.
Users can install in total 8 fans (3 at the front, 3 top, 1 at the back, and 1 at the bottom). At the left panel area, you will find many pre-routed cables with many pre-defined drills to secure HDDs.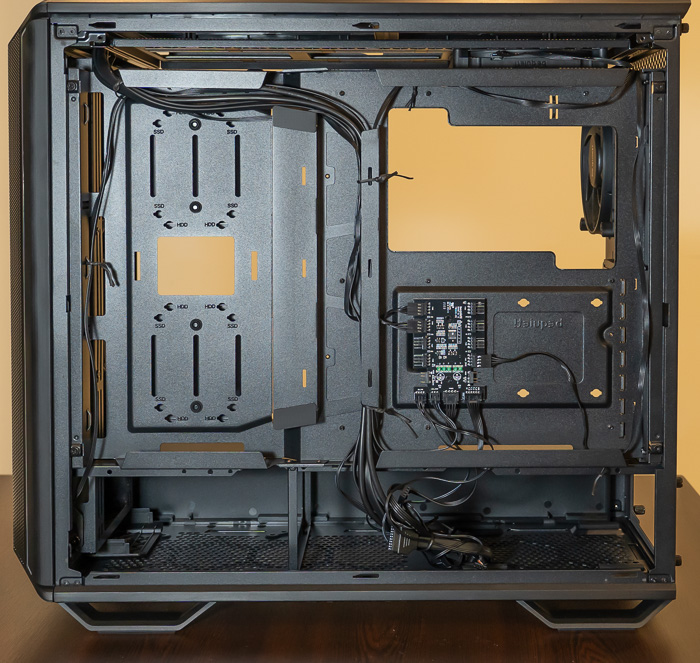 be quiet! has added several anti-vibration pads to eliminate noise from the internal of the case.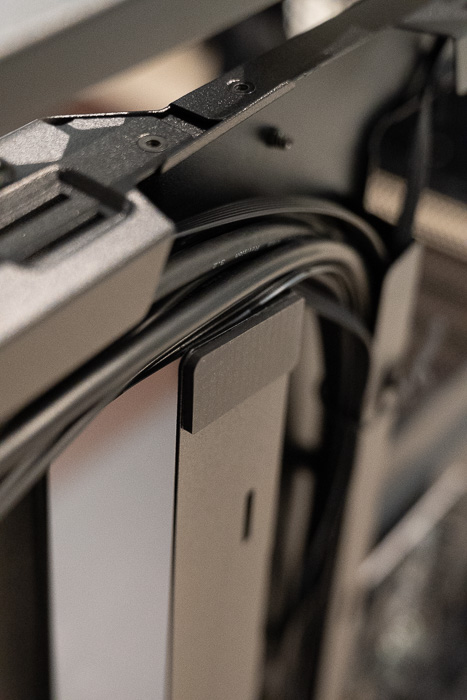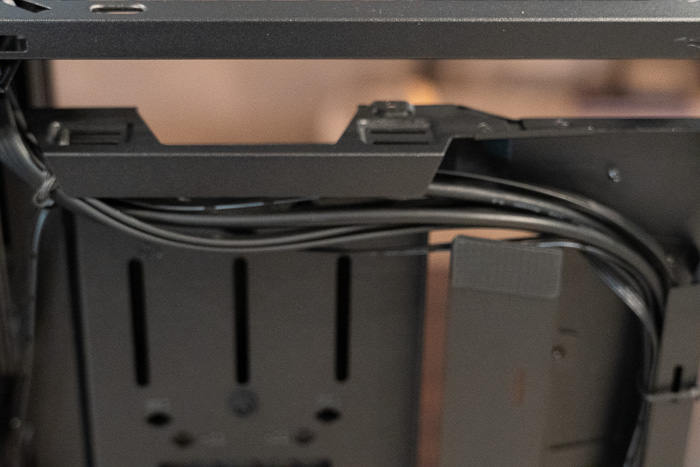 At the left panel area users will find pre-installed an ARGB and fan controller, a nice one.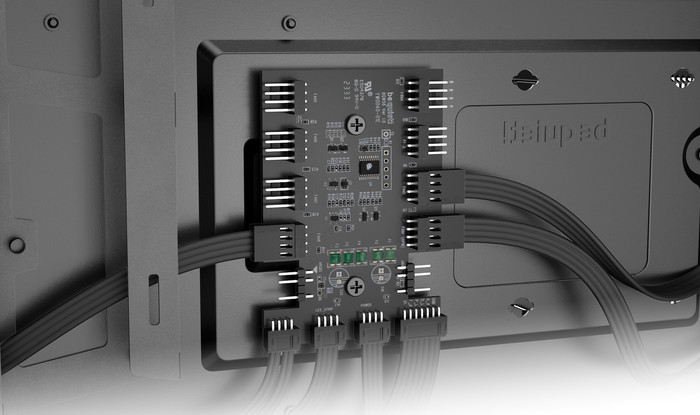 At the back, you will find mesh for all exhaust ports and space for a three-slot vertical GPU installation.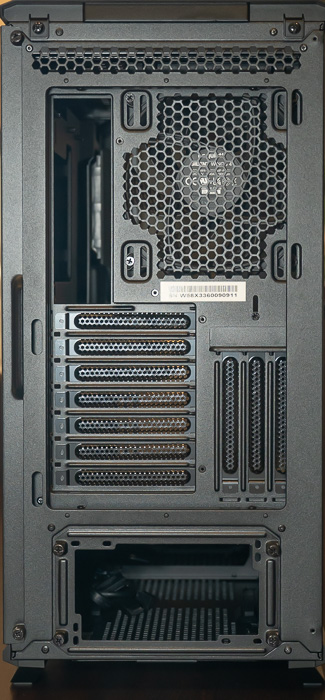 An exploded view can be found below as well