BenQ Launches P51 PDA Phone
Tthe much anticipated successor to the P50 is offering enhanced feature set including WLAN technology for fast, convenient Internet access and an integrated GPS receiver for navigation service.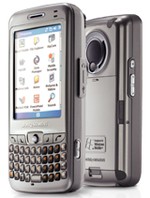 The P51 operates on Windows Mobile 5.0 operating system and comes equipped with a 1.3-megapixel camera, a bright 2.83-inch touch screen display and an ergonomic QWERTY keyboard.
With the WLAN support, users can chat on MSN and talk via VoIP service providers such as Skype whenever within range of a hotspot. A fully integrated GPS receiver inside the P51 provides navigation assistance through a real-time on-screen map that displays the current location and directs the best route to any destination.
Based on Microsoft's Windows Mobile 5.0 operating system, the BenQ-Siemens P51 arrives with an array of functions needed by business professionals on the go including Microsoft Word and Excel applications for fast document browsing and editing, push mail support for real-time e-mail receiving/sending, the PIM (Personal Information Management) applications that include convenient task reminder and personal memo function, the ActiveSync application for quick syncing with a PC and a speech commander function for an intuitive way to operate the P51.
Media player and support for A2DP (Advanced Audio Distribution Profile) via a Bluetooth headset, brings full-bodied stereo sounding while enjoying digital content on the P51. The phone also comes equipped with a USB port for data syncing, a SDIO slot compatible for SD/MMC memory card and a vast array of optional accessories.
The P51 is currently available in Singapore and Turkey.
Basic specification: