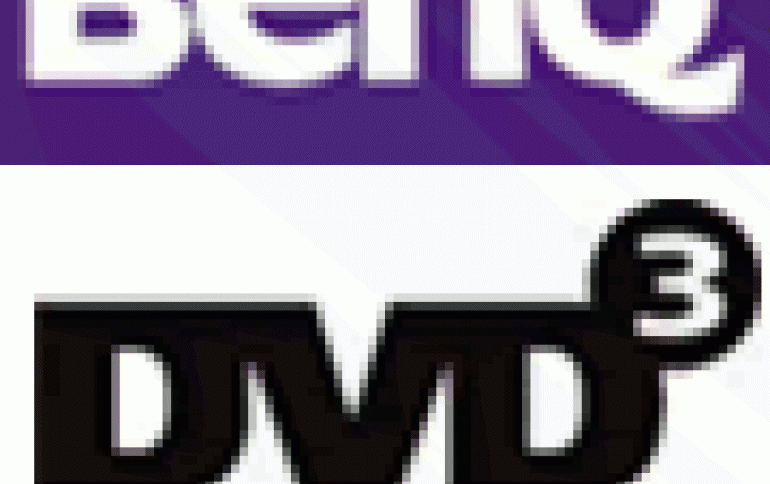 BenQ Reveals 20X DVD Burners
BenQ is expected to release its first 18X and 20X series of DVD burners in the following weeks, including some Lightscribe disc labeling models. The Taiwanese company announced the DW1810 triple-writer DVD burner with Lightscribe support, the DW2000 super-fast 20X DVD burner as well as its Lighscribe version, dubbed DW2010.
All drives support write and read multiple DVD (DVD+/- R/RW, and DVD-RAM) and CD formats. The DVD-RAM writing support allows direct "Drag and Drop recording" to a DVD-RAM media without using any burning software. In addition, they incorporate the SolidBurn technology which applies a self-learning algorithm in examining optical media prior to burning. It automatically determines the best writing strategy for each disc to ensure maximum playability. Through BenQ's QSuite tool, users are able to adjust drive settings.
BenQ DW1810
BenQ's 18X DVD burner comes with a typical E-IDE/ATAPI interface, writes DVD+R/-R media at 18x, DVD+RW at 8x +RW, DVD-RW at 6x, DVD+R/-R DL at 8X and DVD-RAM at 12x. Te drive is also a 28x/32x/48X CD burner, and supports HP's Lightscribe disc labeling technology, which allows you to burn labels directly onto your CDs and DVDs using the same disc drive that burns your data.
BenQ DW2000/DW2010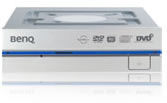 The new BenQ DW2000 is the company's first DVD burner capable of writing on DVD recordable media at 20X. The ATAPI drive comes with a 2MB of cache buffer in white and black color variations. Directly compared with the DW1810, the DW2000 is just faster by 2X when burning at the maximum 20X speed.
The DW2010 shares the same specifications with its twin brother but additionally supports the Lightscribe technology.
All drives are expected to reach the Asian market in the following weeks. Plans for overseas shippings have not yet been announced. Following other DVD hardware makers such as Japanese Pioneer, BenQ is expected to release SATA versions of these drives in 2007.