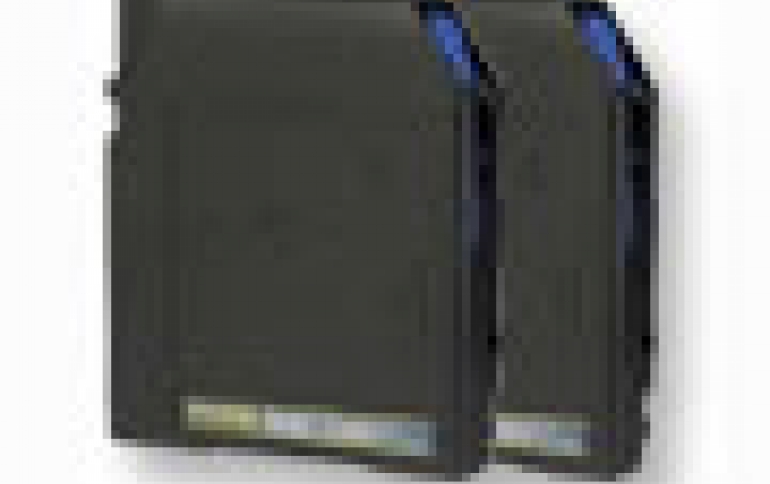 FujiFilm, IBM to Create First 700GB Tape Cartridge
Storage media provider Fujifilm announced Dec. 21 that it worked with IBM to create a tape cartridge with 700GB of uncompressed storage capacity. The technology was developed for use in the IBM System Storage TS1120 Tape Drive, introduced in 2005 and now the first enterprise-grade tape system to offer 700 GB of uncompressed storage capacity on a single cartridge.

Back in May, the two companies demonstrated putting a record amount of data onto a test tape at a density of 6.67 billion bits per square inch. The 700 GB cartridge is the result of that R&D by researchers at IBM's Almaden Laboratories in San Jose, Calif.

"This advanced tape cartridge is designed to bring additional capacity to the second-generation IBM System Storage TS1120 Tape Drive to meet the increasing demand among enterprises for high capacity reliable data storage and reduced cost of operations," said IBM's Cindy Grossman, vice president, tape storage systems.

This new IBM System Storage 3592 Extended Data high-capacity tape media was announced in October and is now available from IBM in both re-writeable or Write Once, Read Many (WORM) formats. The cartridges may be integrated into the IBM TS3500 Tape Library, the 3494 Tape Library and the Silo Compatible Tape Drive Frame 3592 Model C20 as well as into stand-alone environments.

Fujifilm NANOCUBIC magnetic coating method, first unveiled in 2002, utilizes a unique dual-layer particulate layering process for creating media.

Already recognized by the industry as an enterprise-class tape technology, Fujifilm NANOCUBIC uses an ultra-thin layer coating to produce higher resolution for recording digital data, ultra-low noise and high signal-to-noise ratios that are ideal for magneto-resistive (MR) heads.

Since announcing the IBM System Storage Enterprise Tape Cartridge 3592 in 2003, the first product to ship incorporating Fujifilm NANOCUBIC technology, other leading drive manufacturers have announced products utilizing NANOCUBIC technology.