bequiet! Silent Base 802 Midi Case Review
3. Installation process
After unboxing the case you have to start the building up your system. First you need to remove the side panels. This is very easy...however the included manual doesn't give you good hints what to do...There are two big black buttons that need to be pressed and then the side panels are being released.
The side panel behind the motherboard has enough insulation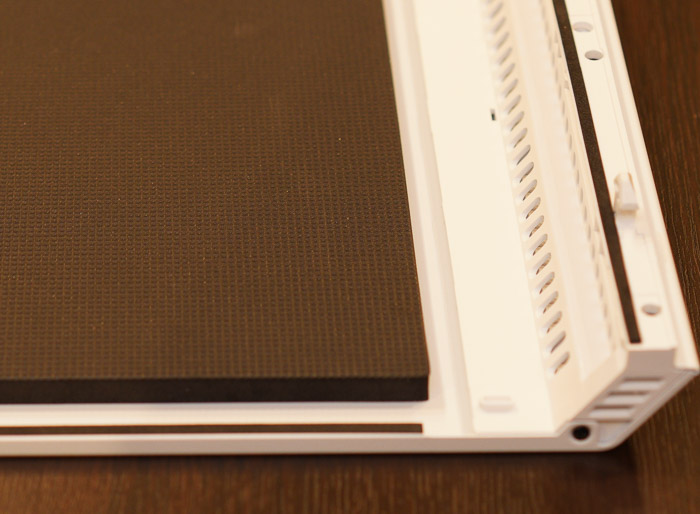 The top panels are magnetic and can easily be removed
while lot of insulation is placed also to the front panel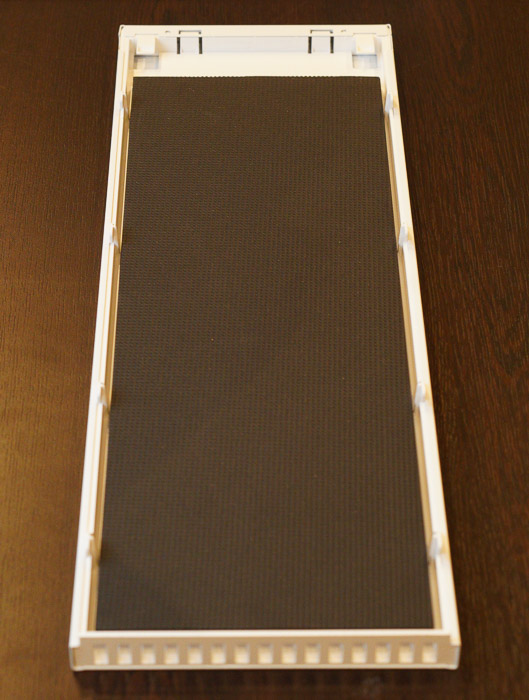 At the back you have to remove the PSU cover and install it at your PSU, then slide inside the case your power supply.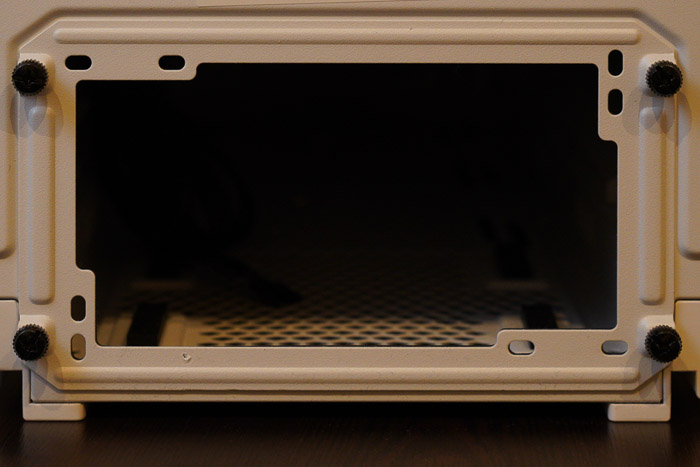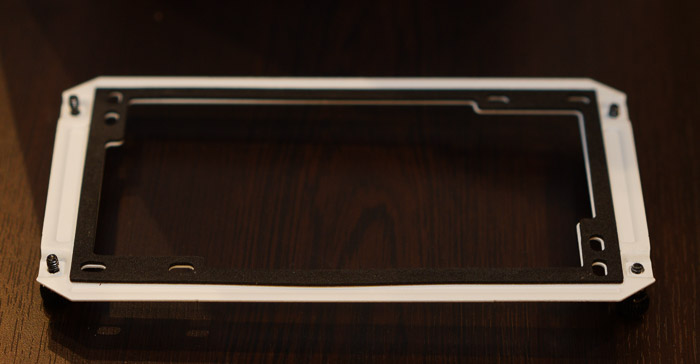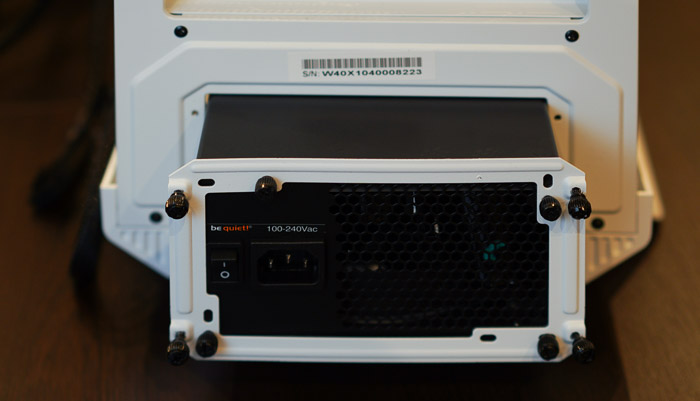 We used thumb screws also for the back PSU Panel (aren't included we used ours)

The be quiet logo is printed at the side panel also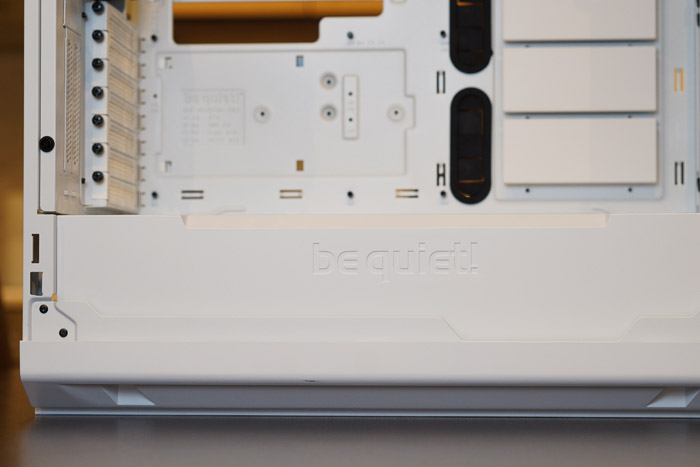 More ventilation holes are included at the front area
while at the bottom area you can install additional fan.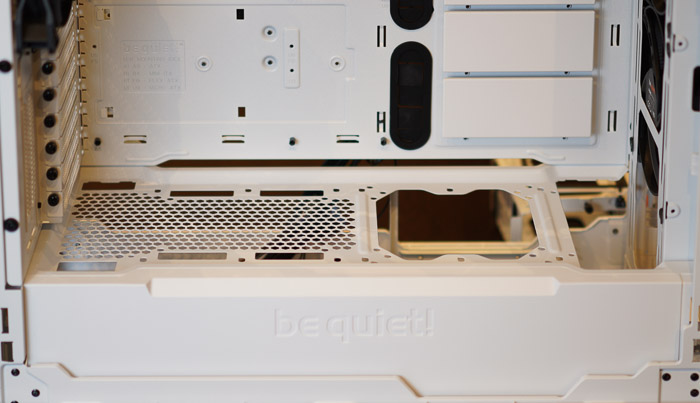 The bottom feet also have been installed, we didn't also like the installation procedure it may take several tries to get it done.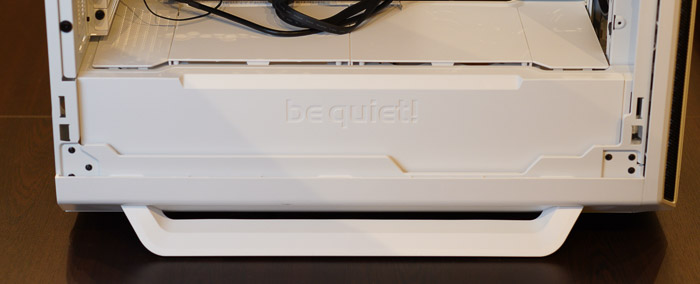 At the back area we can find lot of space and some basic cable management: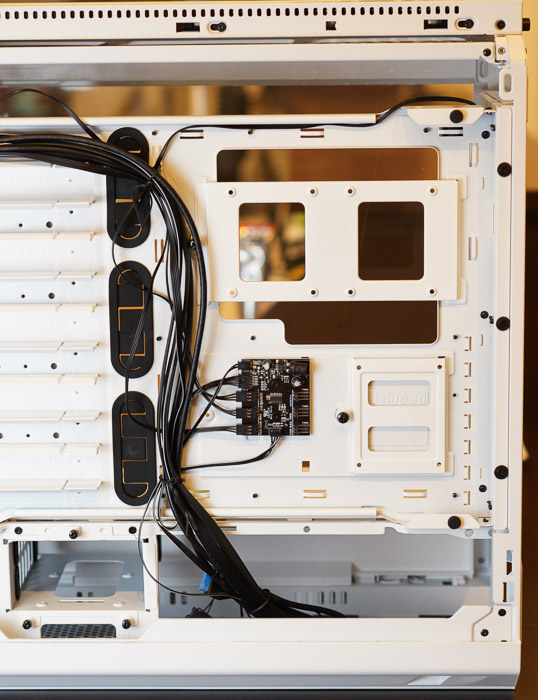 The included fan controller is designed from be quiet! and can be controlled via the included case switch at the front. It can support up to six 3 pin devices (three are pre-installed). There is no software operation neither software like Asus Qfan supports it...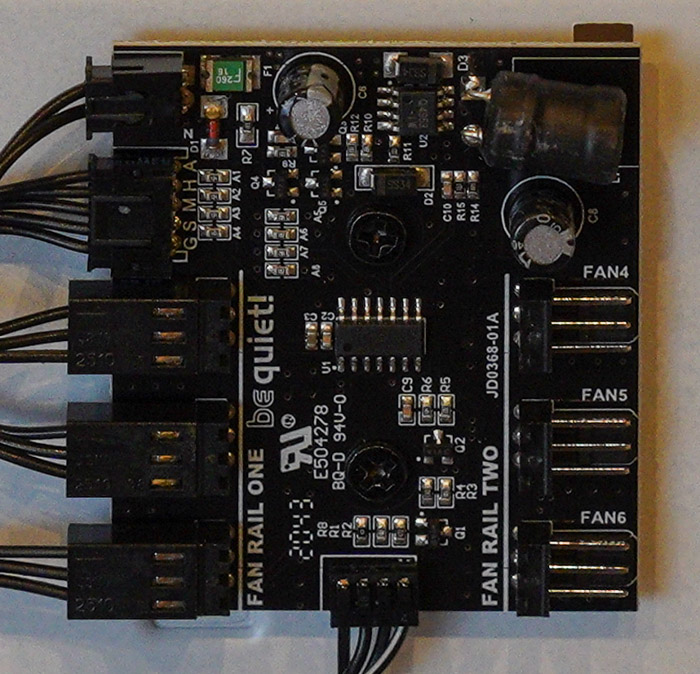 We used Asus Rog-Strix X570-E Gaming and an AMD Ryzen 5600X for our installation, with the default (stock) fan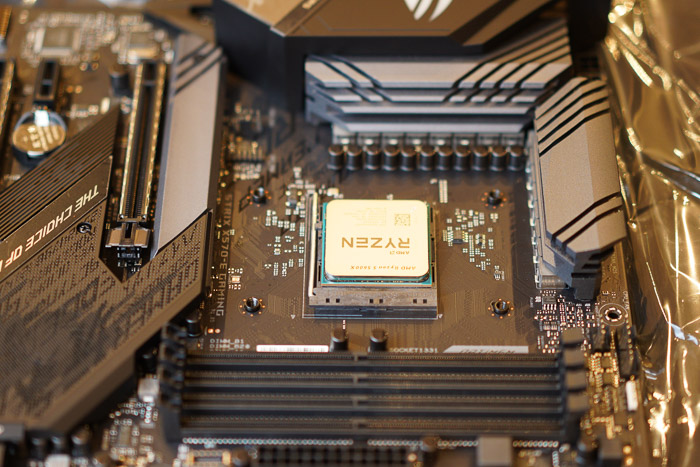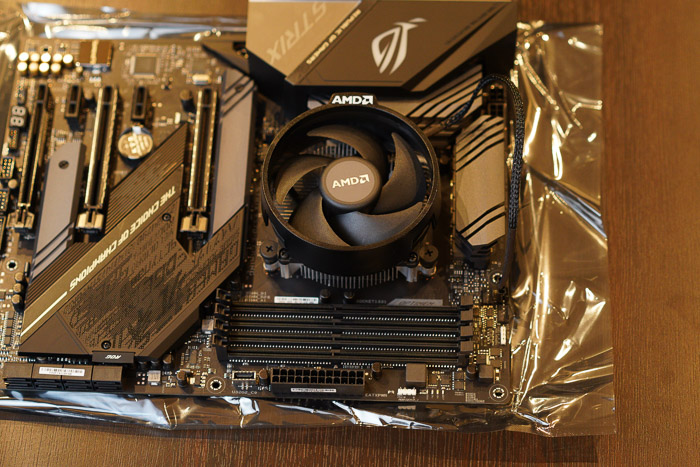 After installing the motherboard there is lot of free space around the motherboard.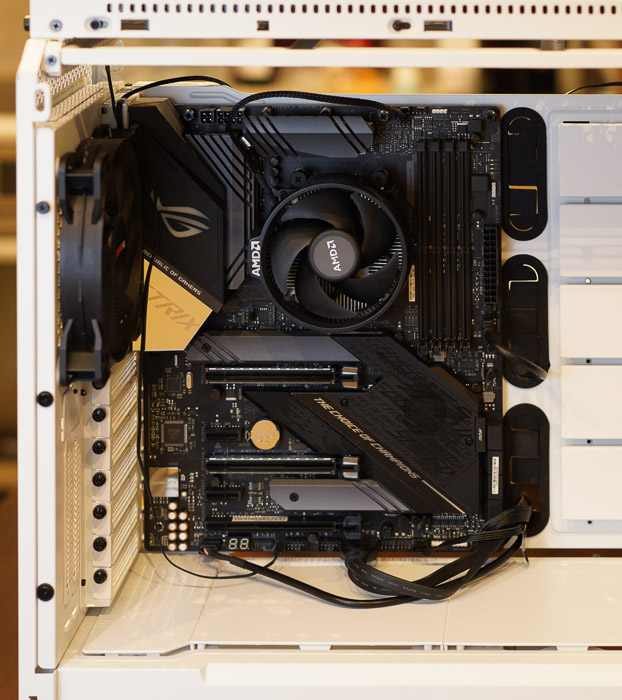 At the back there is a panel to get install two (2) 2.5" storage devices, while its convenient and easy to get install, the cables do come very close with the side panel insulation.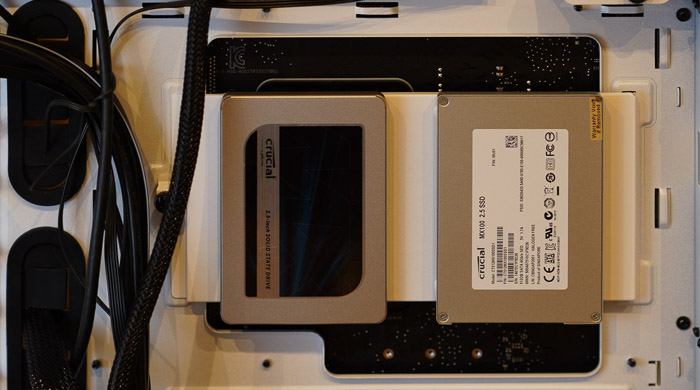 The HDD bay also include anti-vibration pads and thumb screws, which we didn't liked since are hard to twist.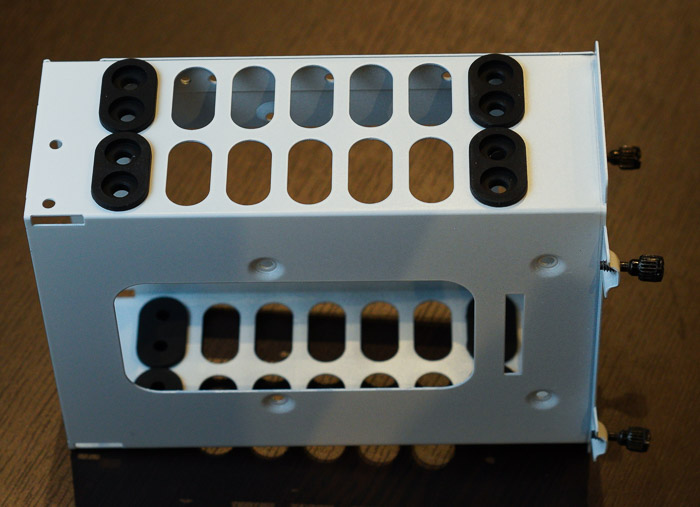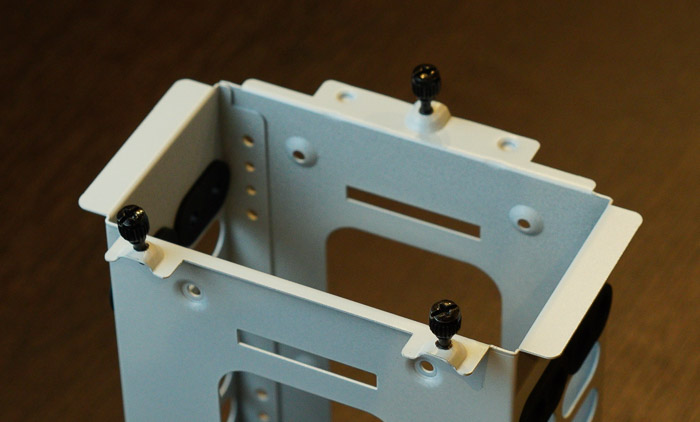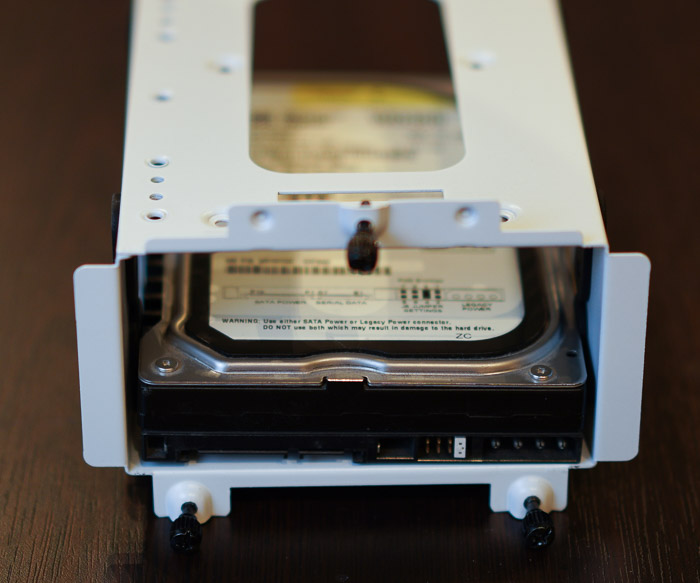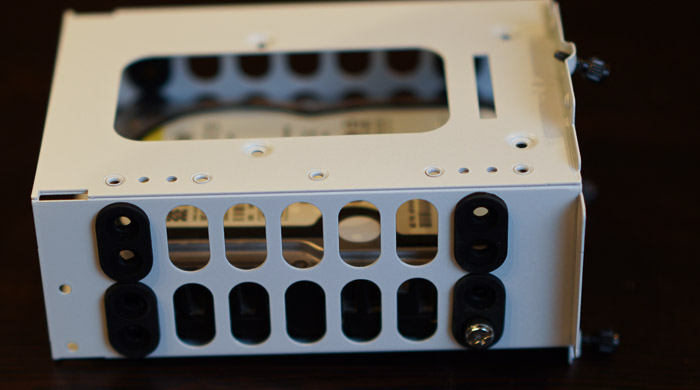 After installed the power supply and the motherboard power/SATA cables, there is lot of empty space at the back which can be used to perform very good cable management.