Cadillac Shows Brand's First Fully Electric EV
Cadillac revealed of the brand's first EV, the first model derived from GM's future EV platform.
On Friday, General Motors chief executive, Mary T. Barra, said G.M. was increasing production of its Chevrolet Bolt electric vehicle and planned to make electric cars a key part of Cadillac's lineup.
"Cadillac's EV will hit the heart of the crossover market and meet the needs of customers around the world," said Steve Carlisle, president of Cadillac. "It will represent the height of luxury and innovation while positioning Cadillac as the pinnacle of mobility."
Cadillac did not unveil the Cadillac EV's name or any additional details. Some days ago, the company has also revealed the non-electrified new XT6 crossover, and hinted at both a future Escalade and an upcoming performance sedan. Overall, Cadillac will introduce new models at the rate of roughly one every six months through 2021.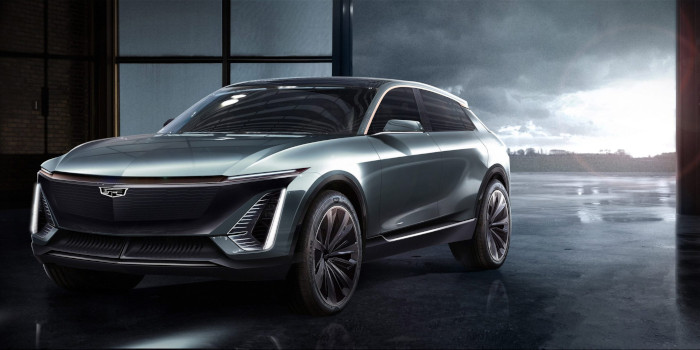 GM promised that its future EV platform, which Cadillac will be the first to use, will be flexible, allowing the company to respond quickly to customer preferences with a relatively short design and development lead time. The Cadillac portfolio will eventually benefit from a variety of body styles that can be spun off this architecture.
The most advanced components within this platform are the drive units and battery cells, both of which are being designed for maximum usability throughout GM vehicle lineups in different countries. The EVs can be configured in front-, rear- or all-wheel drive, and the output of their battery systems will be adjustable based on vehicle.
GM has sold more EVs than any brand in the US other than Tesla.
EV's at Spotlight at Detroit's 2019 Auto Show
Electric vehicles will be a hot topic at this year's North American International Auto Show in Detroit, which opens to the news media and industry executives on Monday and to the public on Saturday.
Automakers are preparing to introduce dozens of fully electric cars and plug-in hybrid vehicles over the next three years, and Hyundai, Kia, Mini, Nissan and Audi will display electric models due in the United States this year.
Car makers hope that mainstream car owners will rush to make the leap from gasoline. Besides the high prices of EVs, sutomakers are trying to address challenges such as the lack of charging stations mainly in the middle of the U.S., fast charging - even Tesla's Superchargers require 40 minutes to provide an 80 percent charge- battery prices and also the electric car's range. In addition, the EV sales pace is less certain in the United States, in part because gasoline remains cheap and the Trump administration has pulled back on emissions regulations.
Next year, Ford plans to introduce a small electric sport utility vehicle with a look influenced by its Mustang. The company is spending $11 billion to develop 16 battery-powered vehicles and 24 other types of electrified cars over the next five years.
Electrify America, a company that Volkswagen funded as part of its agreement to settle lawsuits over its deception on diesel emissions, is aiming to install an initial wave of 600 chargers at gas stations, and 1,500 at office parks and apartment buildings.
But even so, Electrify America's network will probably provide only 10 percent of the country's charging needs by 2021, the company's chief executive, Giovanni Palazzo, said at the Los Angeles Auto Show in November.
Electrify America is also hoping to install 350-kilowatt chargers within the next few years, which in theory could provide a full charge in about 15 minutes. About 80 percent of the chargers currently installed use 120 kilowatts.