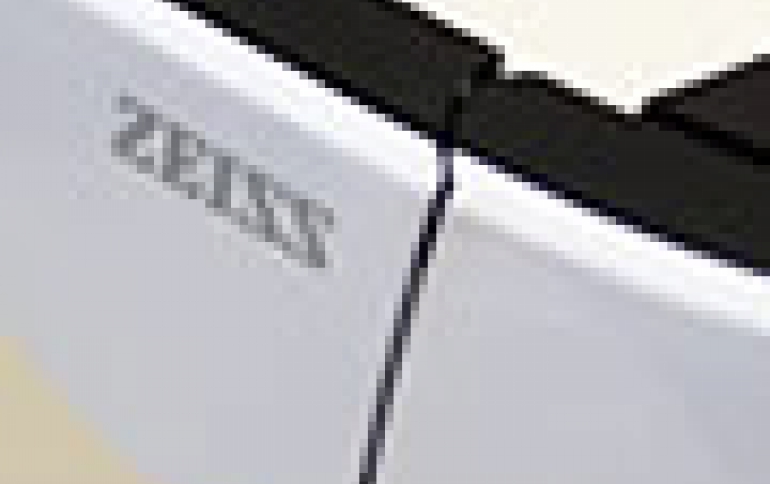 Carl Zeiss Showcases OLED Head Mounted Display At CeBIT
Carl Zeiss is demontrating the ZEISS cinemizer OLED 3D multimedia glasses at CeBIT, which offers users interactive panoramic tours using the mobile 3D display. The international optics and optoelectronics manufacturer, together with the company moving-pictures (www.moving-pictures.de) is demonstrating interactive panoramic tours using the mobile 3D display.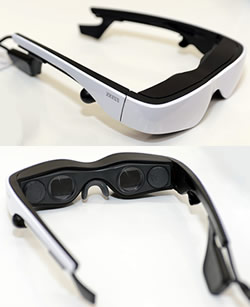 "Equipped with the cinemizer OLED and our new headtracker users can be immersed in five selected locations and look around completely freely and intuitively - just like they were actually in the luxurious resort or at a mountain lake in the Alps," said Franz Troppenhagen, the company's product manager.
Travel agents in particular can benefit from the system and can offer their customers an interactive look at hotels, rooms and destinations. "360° panoramas in the travel industry will help to meet expectations and to build trust with customers. Everyone can know in advance exactly what to expect and book their travel and accommodation with full confidence," says Wolfgang Sailer, CEO of moving-pictures. The cinemizer OLED is suitable for use in any travel agency, and can offer immersive and interactive panoramic tours using the headtracker technology.
Visitors to the ZEISS booth also got a chance to see other applications for the head mounted display, such as the quadrocopter with a camera for remote inspection of hard to get to places. There will also be a flight simulator that uses the headtracker for pilot training.
The cinemizer OLED is ightweight, weighing only 80 grams on the nose. It can connect to smartphones, tablets, gaming consoles and many other output devices via HDMI, RCA video cable or optional iPhone/iPod adapter.
The 3D head-mounted displays are available at a price of €649. The head tracker will be available from April 2013 at a price of €199.