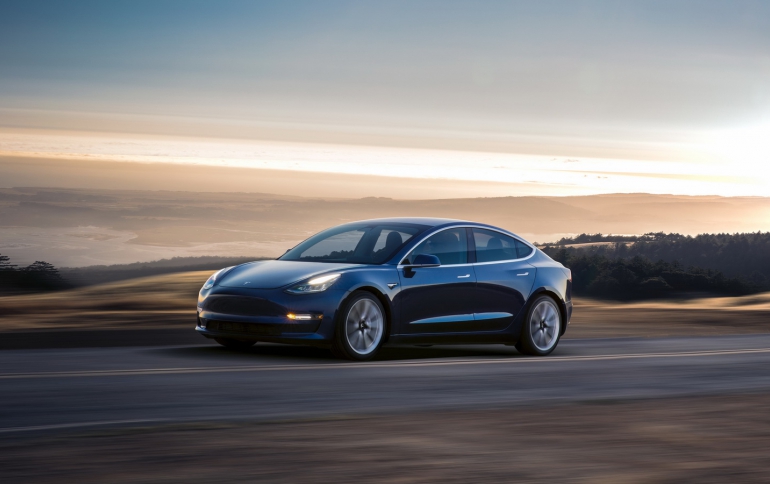 China Tech Giant Tencent Buys 5 Percent Stake In Tesla
Chinese Internet giant Tencent Holdings Ltd. a 5 percent stake in Tesla Inc., a vote of confidence in Tesla's plan to take on more mass-market carmakers by bringing the Model 3 sedan to market.
Tencent paid about $1.8 billion for 8.17 million shares through Tesla's recent stock offering and via open-market purchases. Tencent, the owner of the WeChat messaging app, said that Tesla "is a global pioneer at the forefront of new technologies including electric vehicles, assisted driving, shared vehicles, digitizing real-world information, sustainable energy generation and scalable energy storage."
Tesla raised as much as $1.4 billion through a stock and debt offering earlier this month.