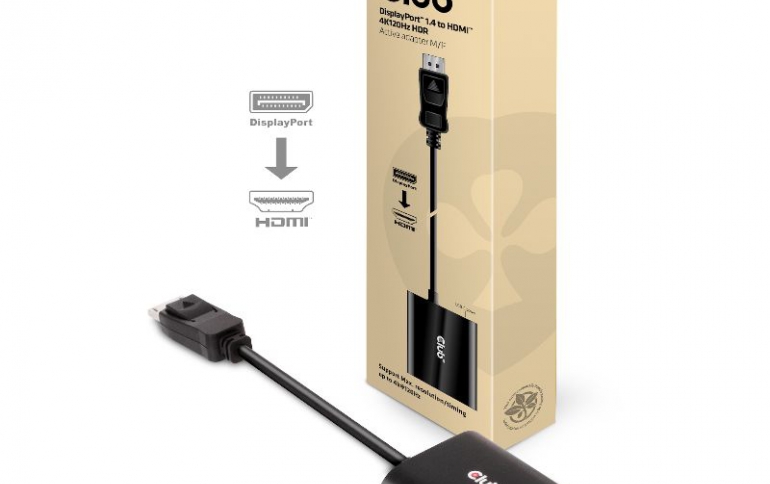 Club 3D Press Release - DisplayPort to HDMI 4K120Hz Adapter
Club 3D is proud to open up a new chapter for adapters which convert DisplayPort to HDMI with our brandnew CAC-1085 DisplayPort 1.4 to HDMI 4K120Hz HDR Active Adapter M/F.
This adapter uses DisplayPort 1.4 DSC video compression technology to reach the new resolutions/refresh rates. Highly requested by users all around the world and industry leading companies in IT and AV, this new adapter is the perfect solution to bring 4K with astonishing 120Hz to the latest big size TVs and Displays with HDMI 2.1 inputs.
CAC-1085 is following the tradition of Club 3D bringing new technologies to the market at an early stage and set new milestones, like we did with our CAC-1070 (DisplayPort 1.2 to HDMI 4K60Hz Active Adapter M/F) in 2016 and CAC-1080 (DP 1.4 to HDMI 2.0b, adding additional HDR functionality) in 2018.
The first delivery of CAC-1085 is planned to reach our warehouse by end of June. In the week to follow the adapter should be available worldwide.