Crucial 4GB DDR3 SO-DIMM Memory kit
Crucial's name has become synonymous with memory and recently SSDs. The company's 2x2GB of DDR3 SO-DIMM memory kit ( CT51264BC1067) has recenty fell into our hands and today we are running some basic benchmarks with it in order to give you a rough idea of what you should expect from this product, especially is you are about to upgrade the memory of your notebook or mini PC.
Specifications:
Module Size: 4GB kit (2GBx2)
Package: 204-pin SODIMM
Feature: DDR3 PC3-8500
Specs: DDR3 PC3-8500
CL=7
Unbuffered
NON-ECC
DDR3-1066
1.5V
256Meg x 64
The memory kit retails into a plastic package standard for memory modules. The product's branding and its main specifications are easily recognized by just looking at the package, as you see in the picture below: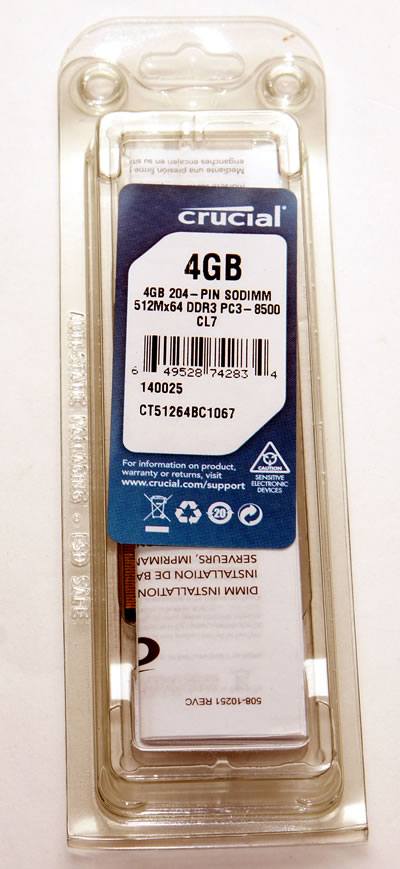 In case you are not familiar with SO-DIMM memory modules, they are not as long as the typical memory installed in your desktop. Their length is smaller but they are also taller, as you see below: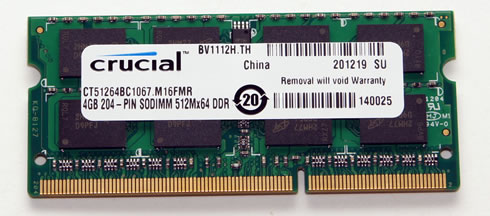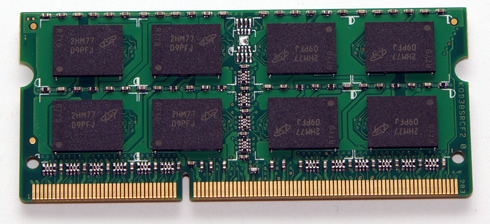 There is no reason to add more regarding the typical design of the modules, so let's move to some testing. We installed the modules to a Foxconn nanoPC and a Shuttle XS35GTA V3 mini PC. As we expected the memory was compatible with both devices, so this should most probably be the case with your device.
The CPU-Z software reports that Crucial's memory can be clocked up to 609MHz with CL8, but in most systems will reach a 533MHz (1066Mhz) with CL7 at 1.50V: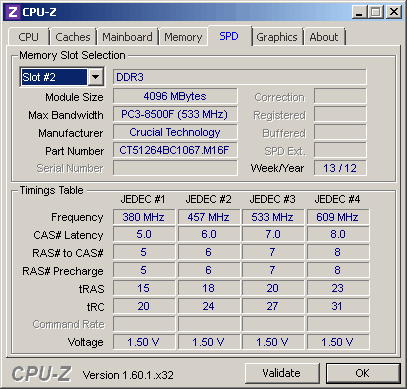 More information is provided by the AIDA 64 Extreme software: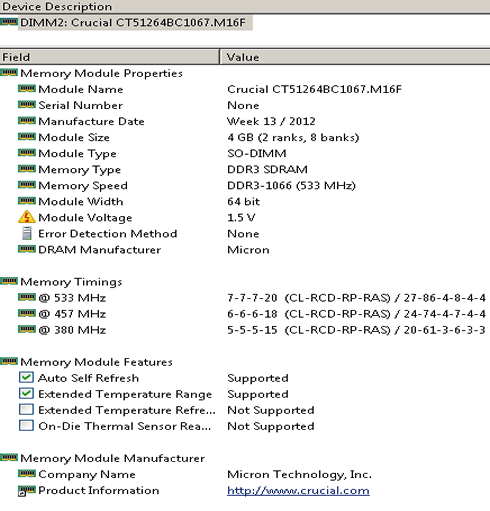 Some quick tests with Sisoft Sandra returned the following scores, which are considered typical for this type of memory: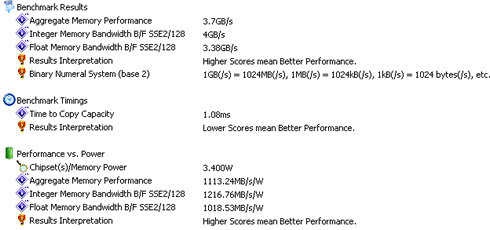 So does it worth it? The answer is yes considering that with just €20 the Crucial CT51264BC1067 will definitely boost the performance of your mini PC or notebook, as it provides 4GB of DDR3-1066MHz memory. Although we are sure you will not face any compatibility issues with your system, it is advised to use Crucial's "Memory Adviser Tool" found at the company's website before buying the memory kit.