Crucial m4 256GB SSD Review
1. Features, specifications
We have in our labs the 256GB version of the Crucial m4 SSD or RealSSD C400, as it is better known by OEM and Crucial's distribution customers. The Crucial m4 SSD product line incorporates Micron's 25-nanometer (nm) NAND flash technology (synchronous MLC NAND) in a 2.5" form factor. Like its Crucial RealSSD C300 predecessor, the Crucial m4 also supports the SATA 6Gb/s interface and it is based on the Micron 88SS9174-BLD2 processor.
In paper, the new Crucial m4 SSD reaches read speeds of up to 415MB/second, a 17 percent increase over its predecessor. Likewise, write speeds on the new 512GB capacity have demonstrated increases up to 260MB/s, a 20 percent boost over the fastest C300 drive.
The Crucial m4 SSD line includes 64GB, 128GB, 256GB and 512Gb versions, currently priced online at US$147, US$ 250, US$415 and US$790 respectively.
The drives are backed by a three-year warranty.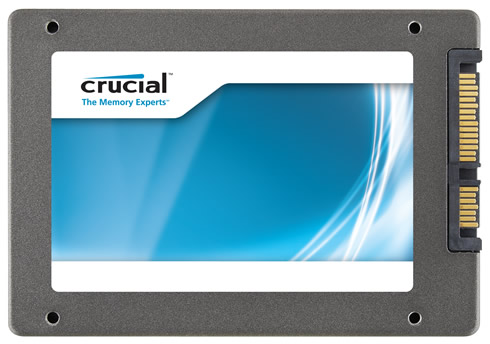 Below you see the specifications of the 256GB version of the
Crucial m4 SSD
(
CT256M4SSD2
), which we will test today.
The sequential read speed of 415MB/s is common for all the models in the m4 SSD line. For the 256GB drive, Crucial quotes robust figures for both sequential throughput and random operations, with speeds of 40,000 and 50,000 IOPS for 4K random read and write, respectively.
Specifications
Performance:

• Sequential READ: up to 415MB/s
• Sequential WRITE: up to 260MB/s
• Random 4k READ: 50K IOPS

• Sequential READ: up to 415MB/s
• Sequential WRITE: up to 260MB/s
• Random 4k READ: 50K IOPS