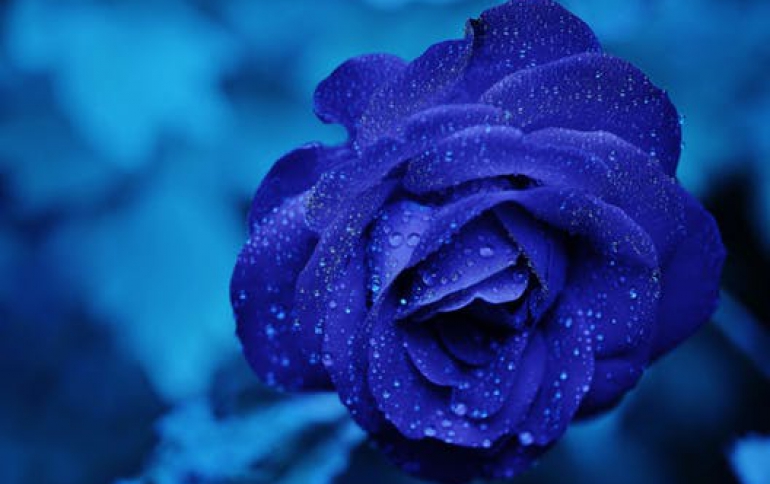 Crucial M500 SSD Now Available
Crucial today announced the immediate availability of the Crucial M500 solid state drive (SSD). The 2.5-inch drives are available in 120GB, 240GB, 480GB, and 960GB capacities with MSRPs (including VAT) of £103.99, £173.99, £315.99, and £476.99, respectively.
The Crucial M500 SSD is using Micron's 20nm MLC NAND flash, a SATA 6Gb/s controller combined with Micron's custom firmware to deliver up to 80,000 input/output operations per second (IOPS), the drive?s sequential read and write speeds reach up to 500 MB/s and 400 MB/s, respectively.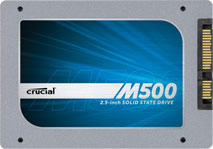 The Crucial M500 SSD incorporates features important for data protection and reliability, such as hardware-based encryption that meets TCG Opal 2.0 and IEEE 1667 standards (TCG Opal 2.0 + IEEE 1667) when combined with appropriate software, thermal management technology, protection against unexpected power-loss, and advanced error recovery techniques. In addition, the drive offers device sleep (DEVSLP), which increases system battery life while maintaining system responsiveness. This feature enables the drive to draw less than 5 milliwatts of power while the system is in sleep mode - a 93% power improvement compared to Crucial?s previous-generation drives.
The Crucial M500 is compatible with both PC and Mac systems, and is backed by a limited three-year warranty. The 2.5 form factor is available in 7mm height and comes with a 9.5mm bracket. M.2 form factors are expected to be available in the second quarter of 2013.
Capacity (Unformatted)
120GB
240GB
480GB
960GB
Interface
SATA 6Gb/s (SATA 3GB/s compatible)
SATA 6Gb/s (SATA 3GB/s compatible)
SATA 6Gb/s (SATA 3GB/s compatible)
SATA 6Gb/s (SATA 3GB/s compatible)
Sustained Sequential Read up to (128k transfer)
500MB/s
500MB/s
500MB/s
500MB/s
Sustained Sequential Write up to (128k transfer)
130MB/s
250MB/s
400MB/s
400MB/s
Random Read up to (4k transfer)
62,000 IOPS
72,000 IOPS
80,000 IOPS
80,000 IOPS
Random Write up to (4k transfer)
35,000 IOPS
60,000 IOPS
80,000 IOPS
80,000 IOPS
Form Factor
2.5-inch m-SATA, and M.2
2.5-inch m-SATA, and M.2
2.5-inch m-SATA, and M.2
2.5-inch
NAND
20nm Micron MLC NND
Life Expectancy
1.2 million hours mean time to failure (MTTF)
Warranty
Limited three year warranty
Endurance
72TB total bytes written (TBW), equal to 40GB per day for 5 years
Operating Temperature
0°C to 70°C
Compliance
RoHS, CE, FCC, UL, BSMI, C-TICK, KCC RRL, W.E.E.E., TUV VCCI, IC
Firmware
FIeld upgradable firmware
Product Health Monitoring
Self-Monitoring, Analysis and Reporting Technology (SMART) commands