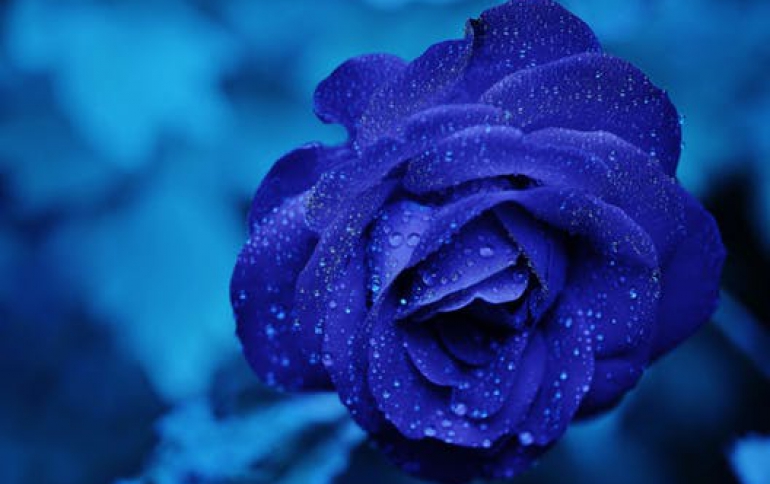 CyberLink Introduces PowerDirector 15 and Enables Complete Media Editing Software Series with 360-Degree Video Editing
CyberLink today launched the latest versions of its Director Series video editing software featuring the PowerDirector 15, ColorDirector 5, AudioDirector 7 and ActionDirector 2. Among a host of editing features across the new lineup of products, Cyberlink unveils its True360 technology, which provides users with the necessary tools to create 360-degree videos.
True360 technology enables editors to apply a full range of movie making tools to 360 footage including titles, transitions and animated particle effects, and adds features to create dynamic conventional videos from 360 clips using the True360 View Designer.
For moviemakers who like to keep ahead of the creative curve, ColorDirector introduces color grading for 360-degree videos. The software allows users to apply global color grades to entire 360 scenes or use ColorDirector's automatic tracking tools to isolate and enhance the color of moving objects, skies and landscapes. In a new addition to the Director series,A ctionDirector 2 — video editing software specifically aimed at the needs of the action camera market - also features True360 technology.
PowerDirector 15 - Video Editing
360-Degree Video Editing - End-to-end 360 video editing with True360 technology: trim, add titles, effects and transitions.
360 to Standard Video Design - True360 View Designer enables users to dynamically pan between different FOVs in 360 footage, then output the composite result as a standard (non-360) video file.
True-to-Life Color Enhancement - Automatically analyzes footage and applies smart optimizations to give videos a cinematic appearance.
UVideo Editing Performance - New TrueVelocity 6 uses 64-bit power and patented SVRT technology to reduce latency and improve overall system efficiency for smooth, fast handling of HD footage.
Customizable Design Tools - New Mask Designer fuses video clips with selective transparencies to create special effects.
Vertical Video Editing - New design mode for optimizing video shot in portrait orientation on mobile phones. Effectively removes letterboxing.
Video Blending - Enables merging of video clips on different timelines to create effects.
Effects & Templates - A collection of video effects from leading plugin makers NewBlue and proDAD.

ColorDirector 5 - Color Grading
360 Video Color Grading - Applies motion tracking to accurately color grade objects moving thorough 360-degrees.
Round-Trip 360 Editing - Together with PowerDirector, users can round-trip their video projects for efficient editing, color grading and rendering.
Color Splash - Draws the eye in videos by turning footage black and white, while keeping selected areas in color.

AudioDirector 7 - Audio Editing
Native 64-bit Support - Accelerates previewing and production, utilizing the full potential of system memory.
4K Video Rendering - Even more support for the solution for editing video soundtracks.
Pitch Bending - New tool creates sound effects and artistic flourishes in audio.

ActionDirector 2 - Action Cam Editing
360-Degree Video Editing - End-to-end 360 video editing with True360 technology: trim, add titles, effects and transitions.
Upload 360 Video Online - Output to YouTube and Facebook directly from within ActionDirector.
Stop-Motion Creator - Apply the popular effect to normal footage to create time lapse-like images.

Versions and Pricing
Director Suite 5 (US$299.99): Includes PowerDirector 15, PhotoDirector 8, AudioDirector 7, ColorDirector 5, over $1000 worth of premium content, and 50GB of space on CyberLink Cloud for 1 year.
Director Suite Live (US$99.99/12mo. or US$49.99/3mo.): Subscription version.

PowerDirector 15 Ultimate Suite ($249.99): Includes AudioDirector 7, ColorDirector 5, over $1000 worth of premium content, and 50GB of space on CyberLink Cloud for 1 year.
PowerDirector 15 Ultimate ($129.99): Includes over $800 worth of premium content, and 25GB of space on CyberLink Cloud for 1 year.
PowerDirector 15 Ultra ($99.99): Includes 25GB of space on CyberLink Cloud for 1 year.
PowerDirector 15 Deluxe ($69.99)

ColorDirector 5 ($129.99)

AudioDirector 7 ($129.99)
ActionDirector 2 ($49.99)