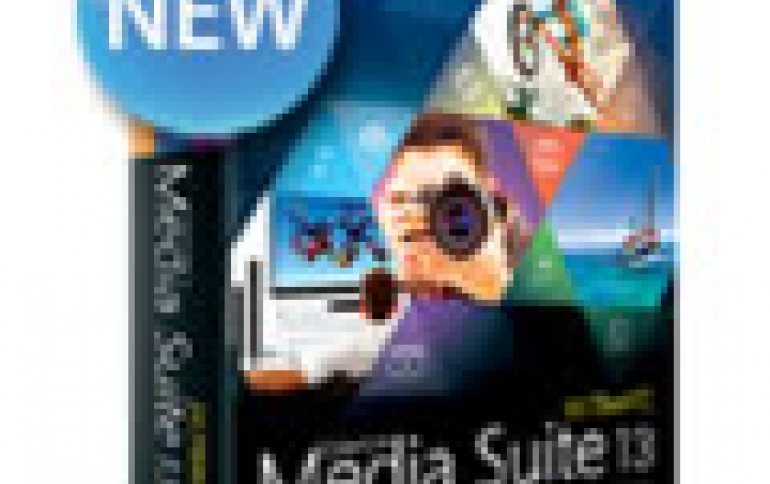 CyberLink Media Suite 13 Includes Popular Multimedia Software
CyberLink has starting selling the CyberLink Media Suite 13, featuring three media editing and playback applications ? PowerDVD, PowerDirector, PhotoDirector, alongside utility software Power2Go and MediaEspresso for disc burning and media conversion. The available 12 software solutions are available through the PowerStarter launcher, which provides a single, task-based interface that allows users to launch the right software for the task they wish to perform. PowerStarter also makes managing all Media Suite related software updates and patches through one screen that notifies users when relevant software updates are available for download.
The sofware package includes PowerDVD for playback, PowerDirector and PhotoDirector for content creation, and Power2Go for burning and ripping. In addition, it includes utilities to mount virtual drives, manage discs, three touch-optimized mobile apps for Android, iOS and Windows 10.
Versions and Pricing
Media Suite 13 Ultimate: US$149.95
Includes PowerDVD 15; PowerDirector 13; PhotoDirector 6; Power2Go 10; MediaEspresso 7; 3 mobile apps for Android, iOS and Windows 10; and Premium Content Packs
Media Suite 13 Ultra: US$129.95
Includes PowerDVD 15; PowerDirector 13; PhotoDirector 6; Power2Go 10; MediaEspresso 7
Upgrade from older versions of Media Suite starting from US$69.95