Daimler Steps Up the Pace on Self-Driving Trucks With Acquisition of Torc Robotics
Daimler AG's truck unit agreed to buy a majority stake in U.S. autonomous technology company Torc Robotics as the commercial-vehicle maker prepares to spend more than 500 million euros ($561 million) on self-driving vehicles in the next few years.
The two companies are joining forces in a combination to commercialize highly automated trucks (SAE Level 4) on U.S. roads. Going beyond an OEM/supplier relationship, the companies signed an agreement for Daimler AG's subsidiary Daimler Trucks and Buses Holding Inc., to acquire a majority stake in Torc Robotics for an undisclosed sum. Closing of the acquisition is subject to approval from U.S. authorities.
As part of the overall agreements, the Torc team will work with Daimler Trucks' developers, particularly with the Research & Development team of Daimler Trucks North America in Portland, Oregon. Torc will continue to develop its Asimov self-driving software and testing at its Blacksburg facility.
Under the agreement, Torc will remain a separate entity retaining its name, team, existing customers, and facilities in Blacksburg.
Earlier this year, Daimler said it would offer a heavy-duty truck in the U.S. that's able to brake, accelerate and steer at all speeds on its own.
Joint venture of Geely and Daimler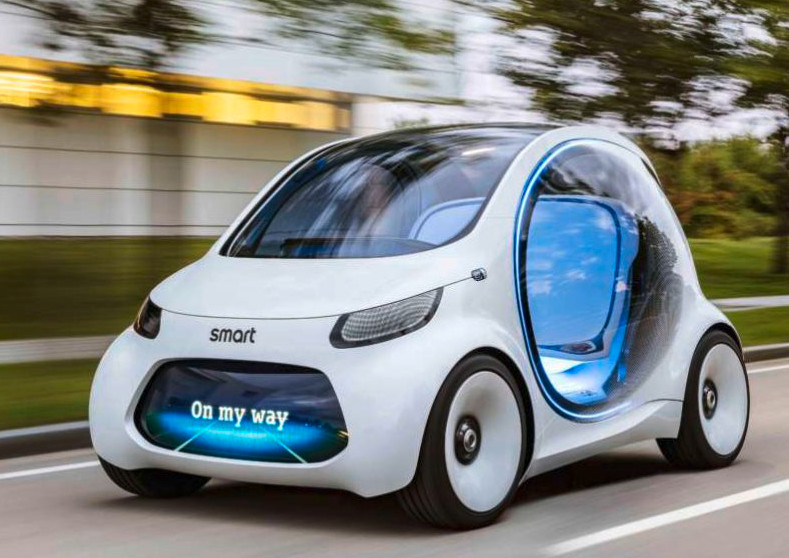 Daimler has also announced that the next generation of smart cars will be developed in a joint venture by Geely and Daimler, and be built in China for the global market.
This decision is the beginning of a new chapter in the history of smart — a chapter that includes new models, entry into new segments, and the start of a new period of growth.
Daimler has decided to turn smart into an all-electric brand.
Beyond the vehicle itself, Daimler will work together with Geely to develop not only new models in new segments but also new services.