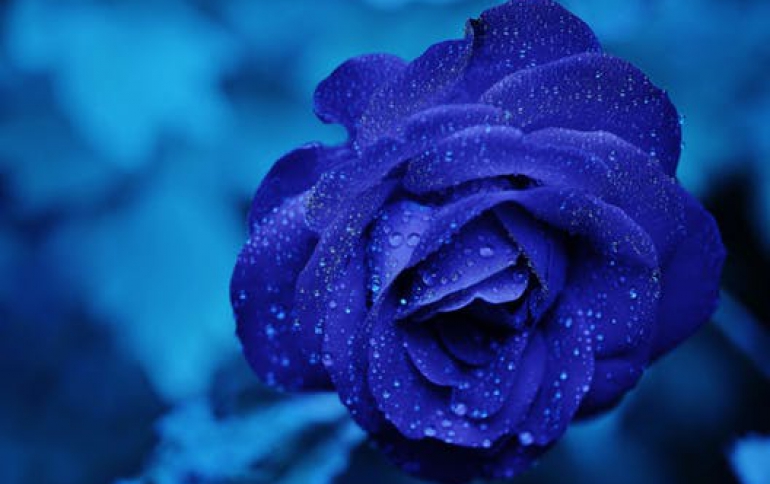 Dell Debuts First-Ever Consumer Notebook With 17-Inch Screen
Dell (NASDAQ:DELL) today launched the Inspiron(TM) 9200, the company's first notebook with a 17-inch wide-aspect screen, providing customers a viewing area 26 percent larger than a 15.4-inch typical wide-aspect notebook display despite occupying a smaller footprint and weighing less than most 17-inch models. The 9200 measures only about 1.5 inches thick and weighs a little more than 7.5 pounds.(a)

The new notebook system is powered by Intel's Pentium M 7xx series processors. With its mobile optimized architecture and support for lower power technologies, the Inspiron 9200 delivers exceptional battery life of up to 3.4 hours with the standard 53WHr battery.(b)

The product includes an advanced graphics card that delivers an exceptional viewing experience for movie lovers and multimedia enthusiasts. Likewise, the large display aids in productivity applications, allowing users to view and work in two applications simultaneously, such as conducting Web research and authoring documents.

Housed in a silver and white chassis with an integrated subwoofer, the Inspiron 9200 is designed to provide easy access to multimedia content. Front and center multimedia keys allow users to navigate through music content simply.

The Inspiron 9200 is also the first new Inspiron notebook to incorporate +/- optical drives, including an 8X CD/DVD burner (DVD+/-RW+R)(c) with double-layer write capability,(d) providing the fastest burn capability on a slim drive currently available. Users can burn a full DVD+R or DVD-R disc in approximately 12 minutes.(e)

For more information about Inspiron products, go to www.dell.com/inspiron.

Technical Highlights: Inspiron 9200

-- Choice of Intel(R) Pentium M processors: 725 (1.6GHz), 745 (1.8GHz) or 755 (2.0GHz)

-- 256MB to 2GB DDR at 333MHz

-- UltraSharp(TM) Wide Aspect Display (17-inch) with choice of resolution: WXGA+ (1440x900), WUXGA (1920x1200)

-- ATI MOBILITY(TM) RADEON(TM) 9700 128MB graphics card

-- Integrated 56K(f) v.92 capable modem, 10/100 Ethernet, optional integrated Wi-Fi (802.11b/g or 802.11a/b/g) and Bluetooth capability

-- Choice of modular optical drives: DVD, CD-RW/DVD or Double Layer(d) DVD+/-RW/+R(c)

-- Choice of Hard Drives: 40GB(g), 60GB(g), 80GB(g), 100GB(g)

-- Ports include IEEE 1394, USB 2.0, Dolby Digital Audio Out, S-Video Out, S/PDIF, SD Memory Card Reader

-- 6-cell or 9-cell Primary Lithium Ion battery

(a) Starting weight of 7.71 lbs includes 17" WXGA +LCD, 53WHr battery, and DVD ROM drive. Weights vary depending on configurations and manufacturing variability.

(b) Actual battery life will vary based on configuration, usage and manufacturing variability. Battery life is based on the MobileMark 2002 benchmark test performed by Dell Labs in October 2004 on the Inspiron 9200 with 1.8GHz Pentium M, 1GB DDR 333, 80GB 5400RPM HDD, Windows XPS Home SP2, 17" WUXGA LCD, and 6-cell battery.

(c) Discs burned with this drive may not be compatible with some existing drives and players; using DVD+R media provides maximum compatibility.

(d) Special media required, and third-party software may also be required.

(e) Burn times may vary depending on the format of data being written and the burn software utilized.

(f) Download speeds are limited to 53Kbps. Upload speeds are less (about 30Kbps). Speeds can vary by line condition and modem manufacturer. Analog phone line and service required.

(g) For hard drives, GB means 1 billion bytes; actual capacity varies with preloaded material and operating environment and will be less.