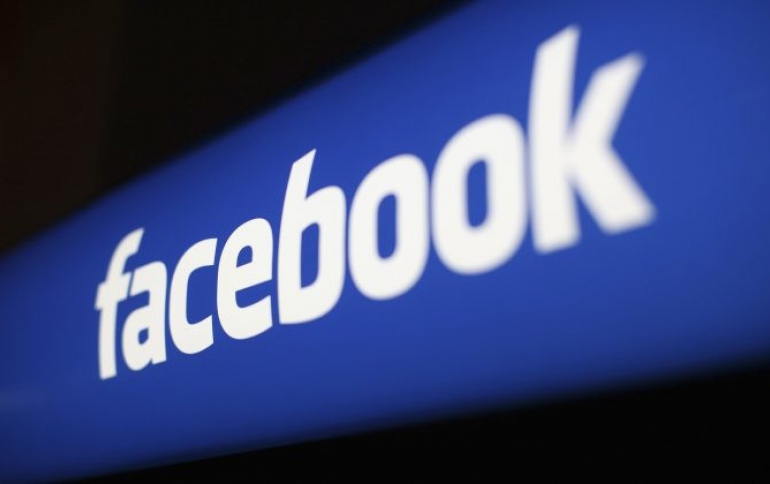 Facebook Reports Profit
Facebook on Wednesday reported its slowest quarterly revenue growth in more than six years as a public company but still, the fourth-quarter revenue rose 30 percent to $16.9 billion from $12.97 billion.
Net income rose to $6.88 billion, or $2.38 per share, in the fourth quarter, up from $4.27 billion, or $1.44 per share, a year earlier.
Total expenses in the fourth quarter surged to $9.1 billion, up 62 percent compared with a year ago. The operating margin fell to 46 percent in the fourth quarter from 57 percent a year ago.
Facebook has pledged to focus on the privacy and security of the world's largest social network after a series of scandals over improperly shared user data and propaganda hurt its image and made it the target of political scrutiny across the globe. However, digital advertisers are still flocking to spend money on Facebook in order to reach customers.
Although ad prices have fallen, Facebook has been showing more ads, particularly on its Instagram app.
The number of ad impressions across Facebook's system accelerated each quarter last year compared to the prior year's quarters, as Facebook moved more aggressively in generating revenue from Instagram after its initial caution on using that strategy, for fear of turning off users.
Facebook managed to increase sales despite a 2 percent drop in the average price per ad in the fourth quarter compared to a year ago, as its ad views came from less lucrative areas such as Instagram's Stories feature and developing markets.
Facebook said on its conference call that total revenue growth rate this quarter would decelerate by mid-single digits, excluding currency fluctuations, compared to the fourth quarter, and continue to slow throughout the year.
It said it continued to expect 2019 total expenses to grow about 40 percent to 50 percent compared with 2018.
"Our community and business continue to grow," said Mark Zuckerberg, Facebook founder and CEO. "We've fundamentally changed how we run our company to focus on the biggest social issues, and we're investing more to build new and inspiring ways for people to connect."
The company's shares have lost a third of their value since July, when it first warned about slowing growth in revenue and operating margin.

Facebook's Fourth Quarter and Full Year 2018 Operational and Other Financial Highlights
Daily active users (DAUs) – DAUs were 1.52 billion on average for December 2018, an increase of 9% year-over-year.
Monthly active users (MAUs) – MAUs were 2.32 billion as of December 31, 2018, an increase of 9% year-over-year.
Mobile advertising revenue – Mobile advertising revenue represented approximately 93% of advertising revenue for the fourth quarter of 2018, up from approximately 89% of advertising revenue in the fourth quarter of 2017.
Capital expenditures – Capital expenditures were $4.37 billion and $13.92 billion for the fourth quarter and full year 2018, respectively.
equivalents and marketable securities – Cash and cash equivalents and marketable securities were $41.11 billion at the end of the fourth quarter of 2018.
Headcount – Headcount was 35,587 as of December 31, 2018, an increase of 42% year-over-year.
In addition, Facebook estimates that around 2.7 billion people now use Facebook, Instagram, WhatsApp, or Messenger ("Family" of services) each month, and more than 2 billion people use at least one ofthe company's Family of services every day on average.