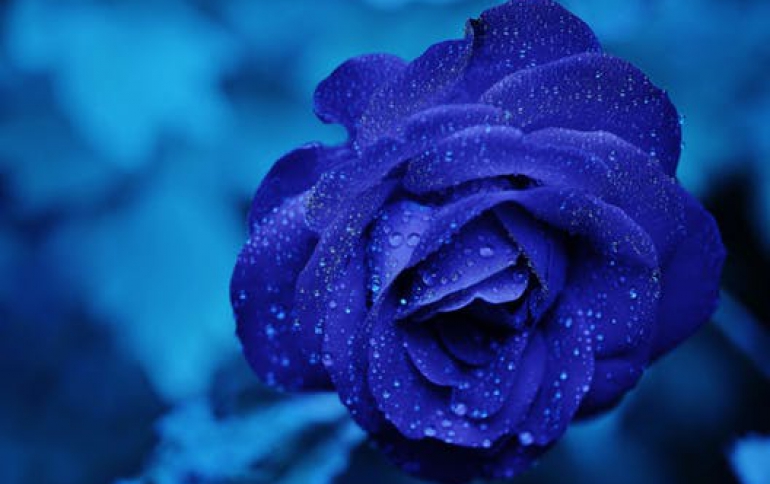 Fujitsu Develops Record-Breaking 300Gb/in² HDD Technology
Fujitsu, a world leader in hard disk drive technology, has developed revolutionary new read head and media technologies that will enable hard disk drive (HDD) recording densities of up to 300 gigabits per square inch (Gb/in²). The new technologies are expected to lead to the commercial introduction within two to four years of 2.5" hard disk drives with capacities up to six times the recording density available today. The breakthroughs, which come less than a year after Fujitsu announced record-breaking 100Gb/in² technology, were announced by Fujitsu Laboratories Ltd., one of the world's premier technology research centers, at Intermag Europe 2002 in Amsterdam, The Netherlands, on May 2.

Fujitsu's latest technology advancements feature a new Current-Perpendicular-to-Plane (CPP) mode Giant Magneto-Resistive (GMR) head that achieves more than three times the playback output levels of current HDDs by allowing current to flow perpendicular to the GMR element. Existing GMR read heads, which operate in the Current-in-Plane mode, are considered to have a limit of approximately 100Gb/in² in density due to their small signal output level. Fujitsu's new CPP GMR head also boasts improved sensitivity to data signals. Higher sensitivity when element size becomes smaller results in increased recording density.

"Fujitsu is a pioneer in hard disk drive component technology," said Dave Reinsel, industry analyst at IDC. "Through these technological advancements, the company has proven the viability of future disk drive component technology and has routed a path for advancing AD beyond forecasted requirements, as well as enabling future industry migration to small form factor drives."

In addition to breakthrough read head technology, Fujitsu announced a new advanced media technology at the Intermag conference. Building on the 100Gb/in² media demonstration announced in August 2001, Fujitsu researchers demonstrated for the first time that a linear density of over one million flux changes per inch (1000 kFCI) could be recorded on Synthetic Ferrimagnetic Media with longitudinal recording, making possible an areal density of 150Gb/in². This indicates that 300Gb/in² is achievable using the Advanced Synthetic Ferrimagnetic Media together with high sensitivity read heads.

Within the next two years, Fujitsu expects to implement these technologies in the commercial production of 2.5" hard drives. Within four years, Fujitsu further expects to achieve capacity increases of up to 360GB - enough to record 76 high-quality DVD movies. According to Fujitsu, those increases will drive growth in the market for 2.5" HDDs in PCs, consumer electronics devices, and other products and will eventually render the 3.5" desktop HDD obsolete.

"Fujitsu is proud to once again offer a technology breakthrough that will lead to better and faster products for tomorrow's consumers," said Mike Chenery, vice president, advanced product engineering at Fujitsu Computer Products of America, Inc. "Fujitsu Labs' outstanding research breakthrough, which extends a string of technology advancements that remain largely unsurpassed and unanswered by other vendors, demonstrates our commitment to staying at the forefront of HDD technology."