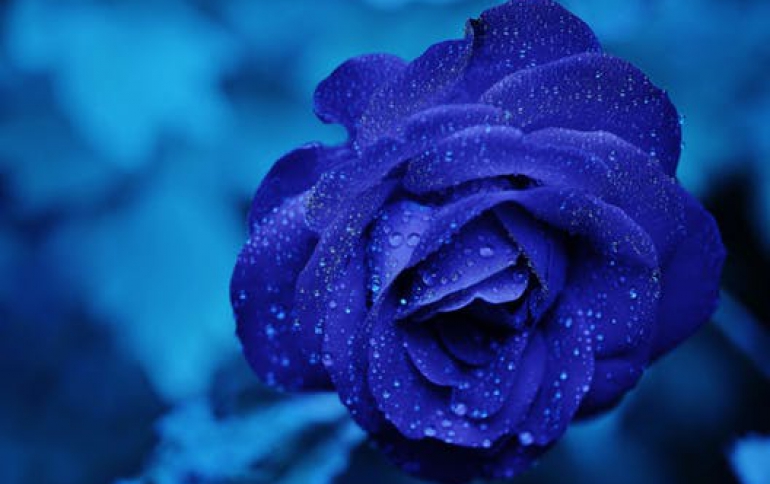 HARMAN and Samsung Unveil Connectivity and Autonomous Driving Technology at CES 2018
It hasn't been a year since HARMAN International became a wholly-owned subsidiary of Samsung Electronics, and the two companies have already leveraged their combined teams and resources to drive future mobility forward.
Unveiled today at CES 2018 are a host of connected car solutions that support HARMAN and Samsung's joint efforts to become the leader in connectivity and autonomous driving: connecting the lives of people, whether at home, on the go, or together in the car.
The companies announced:
A digital cockpit platform for all vehicle segments that has given the interior of the car a makeover;
A new telematics solution along with the first automotive-grade 5G-ready connectivity solution; and
An ecosystem of partners and solutions to further build out the Samsung open autonomous platform, along with a showcase of Samsung's first implementation of this together with TTTech.
The new Digital Cockpit platform includes a suite of flexible and scalable experiences that support today's connected lifestyles without compromising safety or performance. It's available in standard and advanced system configurations and can integrate the instrument cluster with center console via voice, haptic feedback, and physical knobs and steering wheel controls in a single, center screen for all vital vehicle information and features. This also supports a multi-modal approach for interactions with different human-machine interfaces to allow customization in terms of HVAC, media and user settings.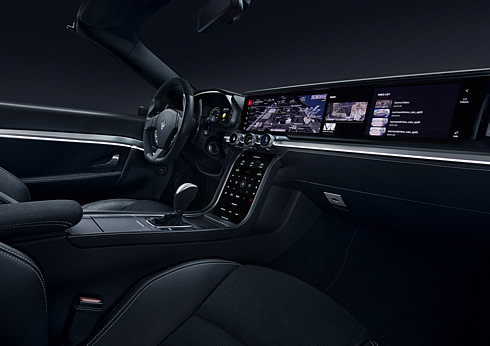 The Digital Cockpit platform brings a new generation of communication and ergonomics inside vehicles, allowing drivers to focus on the road ahead while safely interacting with their in-car technology. This is made possible through a projection mode for services and apps via a user's smartphone, allowing for increased personalization. A greater IoT ecosystem via cloud technology in the entry-level segment, as well as mid/high-level configurations, not only improves connectivity, but helps lower costs and overall vehicle weight.
In a premium configuration, the Digital Cockpit weaves together a driver's entire connected lifestyle across the Internet of Things. Through a multi-display layout that leverages HARMAN's Ignite Platform, the in-car user experience can be personalized for the driver and passenger via services such as virtual personal assistants, portable profiles, augmented reality and more. This also allows for the Android OS to be integrated on four displays.
By leveraging the phone as a key service, the premium Digital Cockpit can automatically access subscription services associated with user profiles while Bixby offers intelligent personal assistance to help occupants complete tasks by voice, touch, gesture and context-based triggers.
The Digital Cockpit is scalable and made available for every automotive segment.
HARMAN and Samsung are jointly developing modular approaches for advanced telematics, capable of 1 Gb/s bandwidth. The companies will deliver the first 5G-ready automotive solution and multi-band conformal antenna to enable secure and fast data communications. The solution consists of a telematics control unit with a modular design accommodating a network access device (NAD) supporting LTE CAT 16 connectivity today and 5G in the future leveraging the same hardware design.
In the automotive sector, 5G delivers safety-enhancing C-V2X capability that is an essential enabler for autonomous transportation. 5G boosts speeds up to 100X faster than current 4G LTE standards to provide fast high-resolution streaming, virtual and augmented reality features and cloud-based applications in fast-moving cars. With low-latency response times of just 1ms, 5G enables C-V2X and cloud-based compute and storage for the future autonomous vehicles. HARMAN today announced that a leading European automaker will be the first customer for this solution.
Developed in collaboration with HARMAN, Samsung announced its new DRVLINE platform, an open and modular platform for autonomous driving designed to scale from Level 3 automation up to Levels 4 and 5. The two companies will continue to focus on engineering, high-performance computing, sensor technologies, algorithms, artificial intelligence, and cloud and connectivity solutions that are scalable and capable of lower-level autonomy through to Level 5. The first HARMAN/Samsung-developed ADAS product will be a forward-facing camera featuring lane-departure warning, adaptive cruise control, collision warning and pedestrian warning algorithms. The new system combines Samsung's heritage in camera technology with HARMAN's ADAS 360 solution that blends machine learning and data science with augmented reality to create a self-learning virtual co-passenger. The new system will begin shipping in 2018.