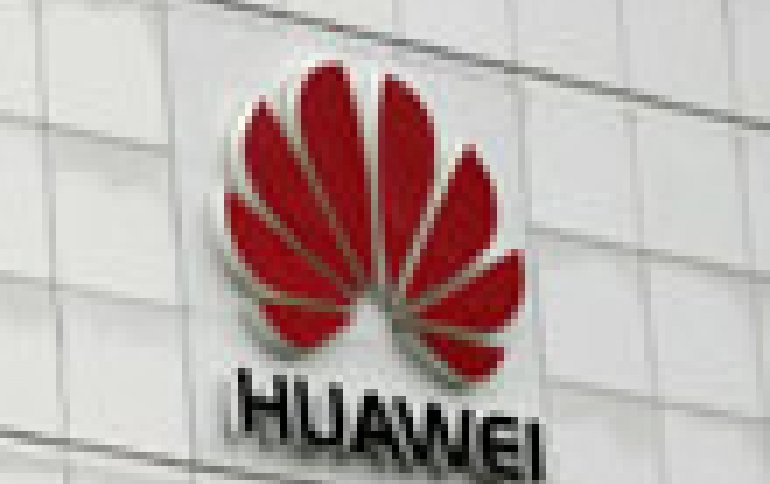 High Spending On Smartphone Business Lowered Huawei's Profits
Huawei Technologies's earnings grew at their slowest pace in five years, as the Chinese telecommunications gear invested into research and a marketing efforts to gain ground on Apple and Samsung in smartphones.
Huawei has grabbed market share from Apple and Samsung Electronics with premium phones and is now ranked third globally. But that expansion has been the result of high spending.
Its main business of networking equipment is also slowing as phone carriers rein in network rollouts and prepare for the advent of faster 5G standards.
Huawei's net income inched 0.4 percent higher to 37.1 billion yuan ($5.4 billion) in 2016, the Shenzhen, China-based company said on Friday. Its net margin dipped to 7.1 percent, from about 9.3 percent the previous year. Going forward, that level of profitability is "appropriate," said Eric Xu, the current rotating chief executive.
Huawei said Friday it spent 14.6 percent of its 2016 revenue on R&D and will set aside $10 billion to $20 billion annually for that purpose as it ramps up research into everything from artificial intelligence and wireless technology to cloud computing.
The company blamed an expanding consumer business for weighing on margins. Revenue grew 32 percent to 521.6 billion yuan.
Huawei has been trying to grow sales from cloud computing and smartphones. About 56 percent of its sales came from the telecoms-carrier business last year, down from about 60 percent in 2015.
The company's target is to become the world's largest smartphone player within half a decade. However, Huawei lost its top position in China's smartphone market last year to Oppo Electronics, which attacked rural areas and lower-tier cities. And Vivo ranked just behind Huawei domestically in the December quarter, according to IDC.