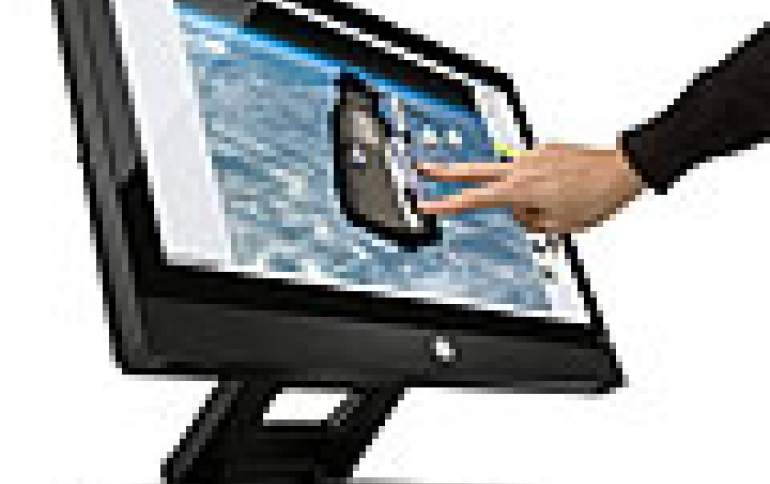 HP Packs Power and Performance Into New Z1 G3 Workstation All-in-One
HP Inc. today announced the new HP Z1 G3 Workstation, which combines an All-in-One design with the performance of a tower workstation. The company also announced that its Remote Graphics Software (RGS) will be available for Mac users, The third generation HP Z1 Workstation is 47 percent smaller, 51 percent lighter and 21 percent less expensive than the previous G2 generation.
It comes with a 23.6 inch diagonal anti-glare UHD 4K display to more easily accommodate customers wanting to run dual-display setups. The Z1 G3 offers the following feature upgrades:
Latest-generation (Skylake) Intel Xeon E3 and Core i5/i7 CPUsUp to 64GB of ECC (with Xeon E3) or non-ECC (with Core i5/i7) RAMLatest-generation (Maxwell) Nvidia Quadro M1000M and M2000M GPUsDual PCIe HP Z Turbo Drives (for fast boot-up, calculation and response times for large files), plus support for up to two additional 2.5-inchSATA SSDs or hard disk drives
Dual Thunderbolt 3 ports with USB Type C connectors and USB 3.1 support
The HP Z1 G3 is expected to be available in May starting at $1498.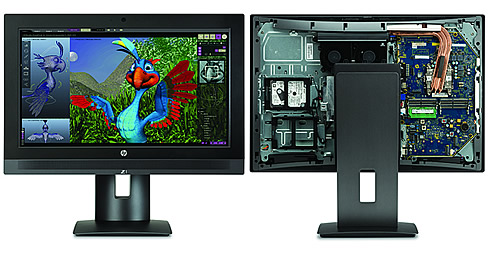 HP also detailed its new receiver software for Apple Mac OS X. Using HP Remote Graphics Software (RGS - requires a Windows, Linux or OS X 10.10 and newer operating system and network access), the receiver is designed to give Mac users access to their high-end HP Z Workstations, which can have up to 44 CPU cores.
The Remote Graphics Software (RGS) turns the Mac into a remote desktop tuned for graphics. A plugin on the HP Z links to a receiver on the Mac, allowing the computers to share screens and applications. The Mac receiver is being released as HP announces new workstations with the latest CPUs and GPUs. The high-end HP Z840, equipped with Intel E5-2600 v4 chips and Nvidia Quadro GPUs, can outperform any Mac.
HP clarified that while true 4K video will be visible on the host Z PC, the stream to the remote Mac could be lower resolution depending on bandwidth and other factors. So a Mac user would be editing a 4K video without actually seeing the video in 4K.
HP Remote Graphics Software is available now for HP Z Desktop and ZBook Mobile Workstations as a free download for existing HP Z Workstation owners. The Mac receiver is free for HP RGS users and is coming soon. HP RGS sender licenses can also be purchased for use on supported, non-HP hardware.