HTC U11 Eyes Comes With Dual front Cameras and Large Battery
HTC has unveiled its new U11 Eyes smartphone, featuring dual front cameras and coming in Hong Kong and China markets later this month.
The two front-facing 5-megapixel cameras feature HDR boost, a bokeh mode which adjusts the depth-of-field in photographs, and a "beauty mode."
The U11 is powered by a Snapdragon 652 processor and has a 6-inch screen, a 12MP rear camera, face unlock, and edge sense. The latter allows you to launch apps, zoom into maps, or perform other functions by squeezing the sides of the phone. It's also water and dust resistant and has a massive 3,930mAh battery.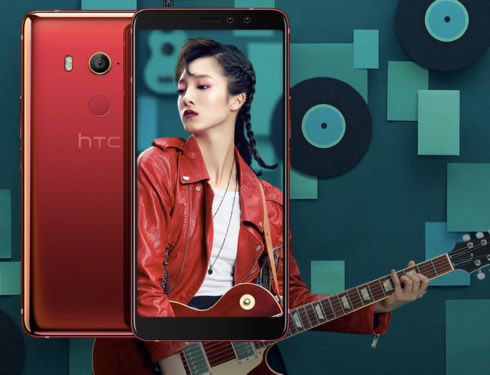 The U11 Eyes' camera can recognize you even if you're wearing sunglasses.
A fingerprint sensor is located on the back of the phone.
The U11 Eyes will go on sale in Hong Kong from Wednesday, with the 64GB model costing HK$3,898 (about $500). It's due out in China later this month.