HTC VIVE Launches Focus VR Headset in Business Push
HTC VIVE today announced a virtual reality experience for the enterprise market, including a new platform, new hardware, and new software available specifically for commercial use.
Vive is launching a portfolio of premium products in Western markets, including VIVE FOCUS, a new standalone HMD for enterprise; VIVE WAVE VR SDK, an open VR platform for developers to create content for standalone devices; and Vive Sync, a new enterprise collaboration tool.
Vive Focus is a powerful standalone VR headset available from today in 37 markets worldwide. Vive Focus is powered by the Vive Wave platform and content from VIVEPORT, and has been designed for businesses.
With Vive Focus, no external base stations or sensors are needed—enterprises can utilize instant standalone VR with dual 3K AMOLED screens, interactive tracking, and Snapdragon 835 Mobile VR Platform. With high-resolution 2880 x 1600 graphics on par with tethered, professional-grade VR system like the Vive Pro, Vive Focus features world-scale tracking and a 110° field of view. The headset has also built-in speakers, and offers up to three hours of active use on a single charge.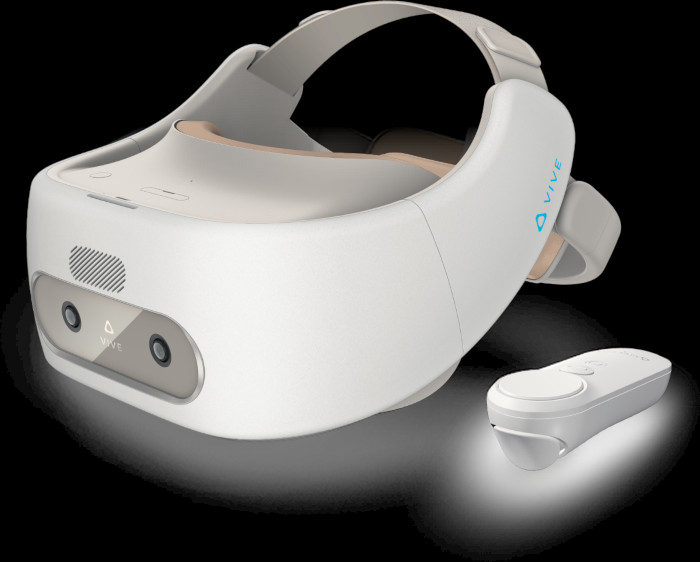 The Vive Focus can be paired with the Vive Enterprise Advantage professional services program, which offers two tiers (Advantage or Advantage+) of commercial licensing, dedicated support, and service utilities for Vive enterprise hardware. Each program offers purchase protection with tailored hardware warranties, limited down time, dedicated support and device management utilities such as a Kiosk mode and a batch configuration feature.
VIVE Focus is starting at 577.69€ (exVAT). Buyers can add one of two "Advantage" premium service and repair packages, bringing the cost up to either $749 or $799.
The Vive Focus will sit alongside HTC's older $499 Vive and $799 Vive Pro headsets, which are tethered to a computer.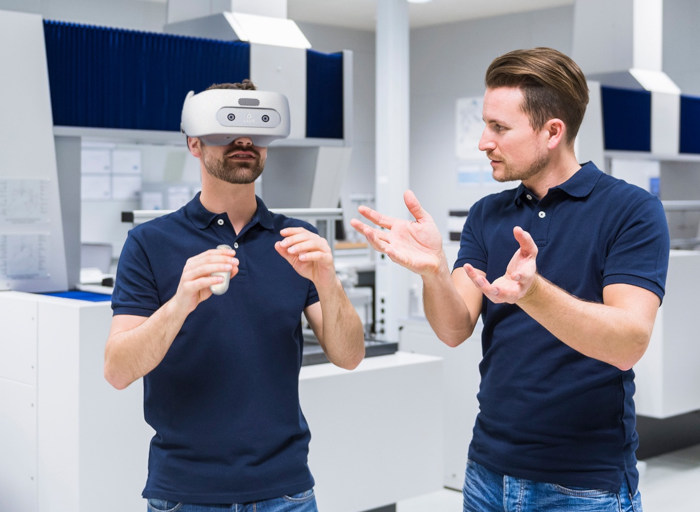 VIVE WAVE
The new Vive Wave VR SDK offers an open interface, enabling interoperability between numerous mobile VR headsets and accessories, with Viveport as the universal distribution and storefront for all Vive Wave devices. This allows VR content developers to develop, port and publish content while offering a much broader reach of potential customers across multiple VR headsets.
Vive Wave enables developers to create content for a common platform and storefront across multiple hardware vendors. HTC says that currently there are over 150 applications available, with more in development, and the platform is currently deployed on five stand-alone devices worldwide. Since launch, 15 total hardware partners have announced their support for Vive Wave and are planning the integration of Wave into their products.
Shadow Creator as the newest Vive Wave hardware partner to adopt the platform. Shadow Creator builds Shadow VR, an all-in-one VR HMD that supports 6DoF controllers. The device will launch on November 11 worldwide.
Shadow VR all-in-one HMD is equipped with a Snapdragon 835 Mobile VR Platform and Fresnel ultra-thin optical lens, using a self-developed holographic 3D UI Blue Cat and 6 degrees of freedom (DoF) capabilities. It has a 2K (2560x1440) HD display and stereo dual-speaker sound. Shadow VR is equipped with self-developed 6DoF controllers, which uses a nine-axis high-precision gyroscope, ray tracing, and a button layout compatible with most VR controllers today.
Today, Vive also introduced VIVE Sync, a new virtual reality collaboration and meeting application specifically for enterprise that is part of the Vive Enterprise suite of services. Vive Sync is a collaboration tool where internal teams can meet in a virtual shared space. The platform supports up to 20 employees simultaneously, offers dynamic and customizable avatars, and allows participants to share materials directly from their server such as standalone videos, presentations, and 2D & 3D assets. In addition, Vive Sync's 3D drawing capabilities allows users to mark-up and interact with these materials while the ability to take screenshots, video recordings and voice to text support.
In addition, setting up secure meetings in Vive Sync is a simple process. Through Outlook Office 365 integration, users can set up meetings in Vive Sync through their email while the QR code system capitalizes on the Vive's front cameras to allow for a simple way to join meeting locations.