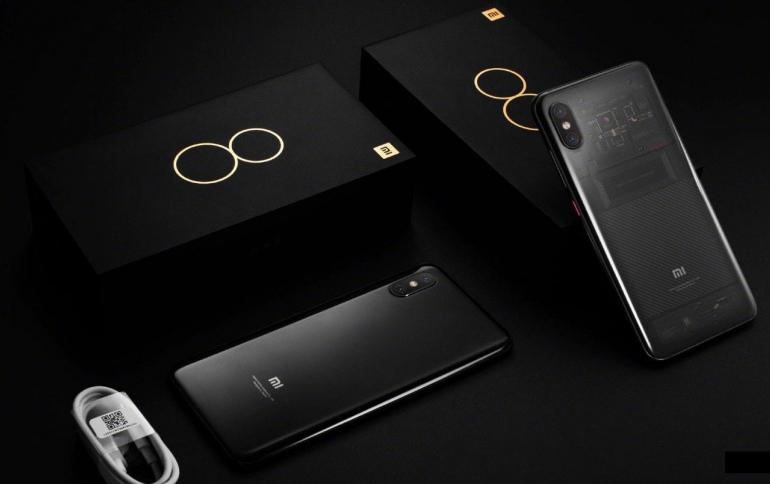 Chinese Xiaomi Brings Flagship Mi 8 Pro Smartphone to the U.K.
Xiaomi entered Britain on Thursday with the debut of its flagship Mi 8 Pro (£500), which it hopes will win fans in a market dominated by Samsung and Apple.
"The UK is one of the important global centers for technology," Xiaomi senior vice president Xiang Wang said. "It is a young energetic place, so pretty much fits to our culture - we want to be the coolest company in our fans' minds."
Xiaomi initially targeted other Asian markets for overseas expansion, notably India, where it toppled Samsung as the top smartphone seller earlier this year.
The company said in August that overseas revenue for the quarter ending June 30 had more than doubled year-on-year.
Xiaomi's UK product line-up is led by the Mi 8 Pro, which has a dual camera powered by artificial intelligence, a 6.21 inch high-definition AMOLED display (2248 x 1080), a pressure-sensitive in-display fingerprint sensor and a transparent glass back cover. It is powered by a Snapdragon 845 SoC, has 8GB of RAM, and 128GB of storage.
In the UK, Xiaomi's phones will be offered by local carrier Three, part of the Hutchinson group.
The company is also bringing its entry-level Redmi 6A device, priced from 99 pounds ($130), and some of the other products in the "Mi" range, including its Xiaomi Band 3 (£27) fitness band and an electric scooter.
The company's products will be sold both online and in store, including at an authorized Mi outlet due to open in London's Westfield mall on November 18.