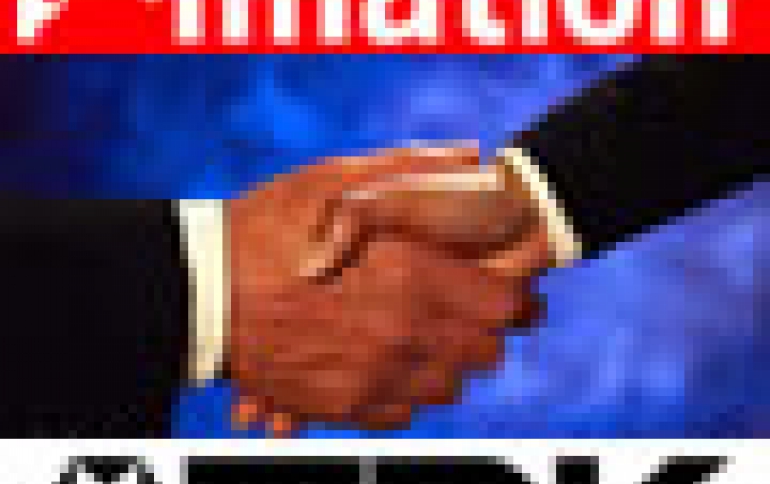 Imation Acquires TDK Brand Recording Media Business
Imation and TDK announced today that they have reached an agreement under which Imation will acquire TDK brand world wide recording media business and use of the TDK brand name for recording media products, for $300 million. According to the agreement, TDK will retain its R&D, manufacturing and OEM business. The boards of directors of both companies have approved the transaction.

Imation will acquire TDK brand recording media business and use of TDK brand name for current and future recording media products including magnetic tape, optical media, flash media and accessories.

At closing, TDK will receive approximately $280 million in Imation common stock, representing approximately 17 percent of shares outstanding, and $20 million in cash subject to certain conditions. This transaction will make TDK the largest shareholder of Imation and TDK will have the right to nominate a representative to serve on the Imation Board of Directors.

TDK brand recording media business operates globally, with major operations in Europe, Japan, the United States, and Asia. A number of TDK brand recording media employees are expected to transfer to Imation upon close. The transaction is expected to close in the third calendar quarter of 2007.

TDK will continue R&D and manufacturing operations for recording media products including audio, video and data storage tape, and Blu-ray optical discs. TDK will supply Imation as well as its other OEM customers.

The transaction also includes a Supply Agreement providing uninterrupted and continuing supply of TDK brand products to the market.

Frank Russomanno, Imation President and CEO said: "With this transaction Imation expands our portfolio of brands and builds on our four pillars of storage. Imation is bringing the well known TDK brand into our growing portfolio of strong consumer brands as well as adding the highly respected TDK brand recording media products to our commercial and consumer product portfolio."

Takehiro Kamigama, TDK President said: "The combination of the powerful TDK brand and the global brand and product management capabilities of Imation is the right strategy to take full advantage of these trends, compete effectively, meet evolving market demand and profitably grow the business."

"This transaction positions the TDK brand to continue to meet consumers' needs into the future," Kamigama concluded.

Imation is focused on the development, manufacture and supply of removable data storage products spanning the four pillars of magnetic, optical, flash and removable hard disk storage. In addition to the Imation brand, Imation Corp.'s global brand portfolio includes the Memorex brand.

TDK's current product line includes ferrite materials, electronic components, wireless computer networking products, magnetic heads for HDD, and advanced digital recording media.