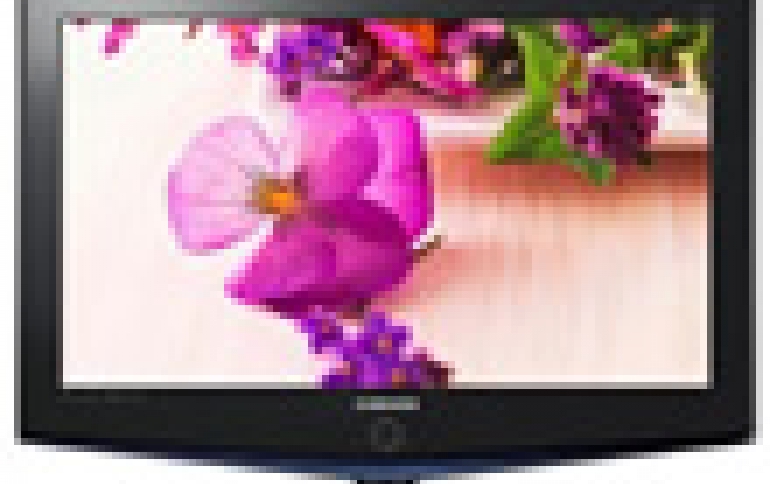 LCD TV Panel Shipments Dip in Q3 For The First Time
For the first time ever, the global market for liquid-crystal display television (LCD TV) panels declined in the third quarter of 2013 compared to the second, a worrisome development during what is normally a strong period of the year. Worldwide LCD TV panel shipments in a preliminary estimate during the third quarter amounted to 58.0 million units, down from 58.8 million in the second quarter, according to IHS Inc. Last year, third-quarter shipments totaled 60.0 million, up markedly from 54.5 million during the previous quarter.

"LCD TV panel shipments went through a soft period in the third quarter," said Ricky Park, senior manager for large-area displays at IHS. "The downshifting of the market comes as a surprise because the third quarter is usually a time when things start heating up, in preparation for the furious upcoming fourth-quarter selling season. However, consumers have not been buying as many new television sets as originally hoped, leaving TV brands with panels that they haven?t been able to move."

The stockpiles held by brands have been aggravated in particular by the large panel shipments made to them by LCD TV panel makers during the first half of the year.

The weak third-quarter numbers will be especially hard on panel makers that serve Chinese TV brands. TV sales in China have been on the decline since the end of the second quarter, and sales are not expected to improve much despite the upcoming China National Day in October. Among the panel makers affected by this turn of events are Innolux and AUO of Taiwan, both of which suffered a fourth month of declining shipments during July.

Some other panel makers, however, are having a better time. One Chinese-based maker, CSOT, is maintaining healthy inventory even though it has the highest portion of Chinese customers for TV panel shipments, thanks to an expansion in its client base that includes, the largest TV brand in sales, Samsung from South Korea.

Overall, panel suppliers whose main customers are outside of China will also enjoy relatively better prospects than panel makers whose main clientele are the Chinese. For instance, makers like Samsung Display and Japan?s Sharp, with the lowest percentage of Chinese TV brands as customers, will see their share of the LCD TV panel market enlarge in the third quarter.

Panel makers kept overall fab utilization rates at 83 to 84 percent in the third quarter, not too far off from the 80 to 83 percent level seen in the second quarter. Utilization rates, however, are not likely to increase moving forward because of uncertainty in the fourth quarter, coupled with continuing weak demand from the market.

Among panel makers, Beijing-based BOE was the one to have increased shipments in July. Top-tier brands like Samsung and LG were among the panel buyers that increased their purchasing volume from BOE during the month.