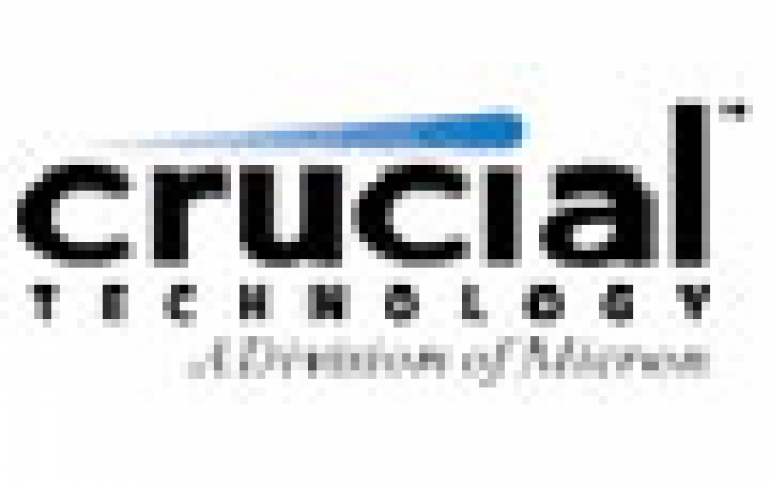 Lexar Media Announces Crucial Three Channel DDR3 Memory Kits
Lexar Media announced the immediate availability of Crucial DDR3-1066 (PC3-8500) and DDR3-1333 (PC3-10600) three channel memory kits in support of Intel?s Core i7 processors. The Crucial DDR3 modules in 3GB, 6GB and 12GB kits are available at www.crucial.com.

Crucial?s new DDR3 memory products are engineered to meet the new requirements of the Intel QuickPath architecture, which provides direct high-speed links between the processor and the memory, and delivers increased memory bandwidth and performance.

To find a compatible upgrade, you can go to the Crucial.com System Scanner at www.crucial.com. This downloadable tool quickly searches systems to accurately determine how much memory is currently installed, and then provides compatible Crucial memory upgrade recommendations.