LG Electronics Launches First Premium Camera Phone
LG Electronics announced its first premium camera mobile phone on Thursday, aiming for 10-15 percent of this market segment within about a year. The "Viewty" (LG-KU990) will go on sale in Europe in mid-October, priced somewhere between its hit "Shine" phone, which sells for about 400 euros ($547), and its LG Prada fashion phone, which sells for about 600 euros.
The phone is designed for ease of sending, sharing and viewing pictures and video. It has a 3.0-inch touch screen, a 5.1 mega pixel camera that includes a manual focus option, an image stabilizer and an ISO 800 for indoor or night shooting, and a hot key for uploading video to YouTube. An attached stylus allows users to digitally "write" on photos and edit their own files.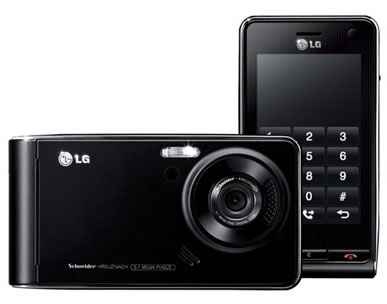 The Viewty will go on sale worldwide within a month or two of its European launch.
LG also launched a new smartphone, the LG-KS20, with touch screen and high-speed HSDPA Internet access. The KS20 is the first device based on Microsoft's Windows Mobile platform LG has launched in Europe.
The announcements and interview took place in Berlin at IFA, Europe's biggest consumer electronics trade fair.