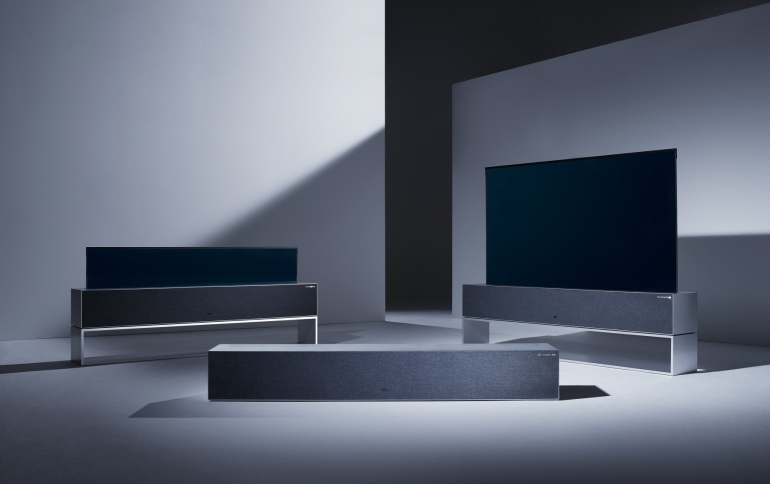 LG's Rollable OLED TV Coming in the Second Half of 2019
LG Electronics (LG) is defining the next generation of televisions at CES 2019 with the introduction of the world's first rollable OLED TV.
With the introduction of last year's LG SIGNATURE OLED TV W, LG stripped away the traditional concept of a TV, focusing on the simplicity of the screen. Dubbed the wallpaper TV, LG proved that a TV could deliver performance, subtlety and beauty all at the same time. LG's latest effort takes this achievement to a whole new level. LG has created a TV with a display that seems to magically appear and disappear.
More than a demonstration of engineering prowess, the LG SIGNATURE OLED TV R (model 65R9) is able to rise and roll-up at the touch of a button. The LG SIGNATURE OLED TV R can transform itself to offer three different viewing options – Full View, Line View and Zero View.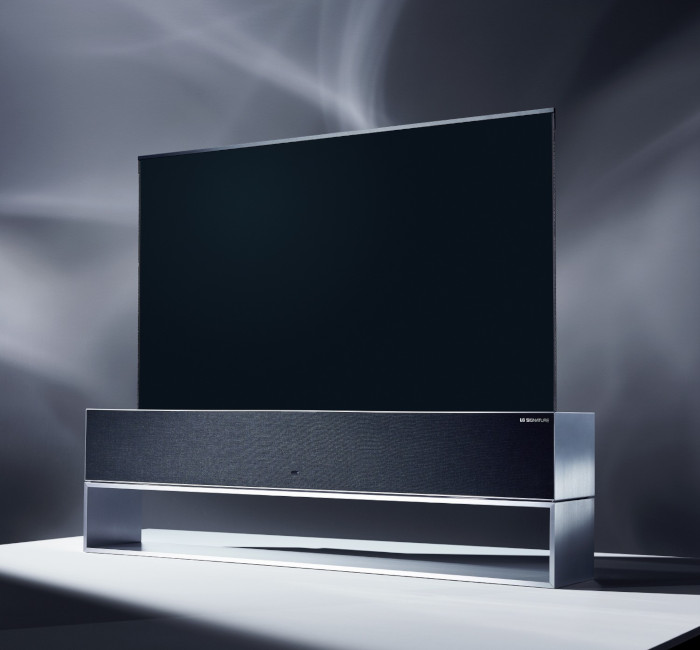 Full View delivers a large-screen viewing experience. The AI picture and sound quality is powered by LG's second generation α (Alpha) 9 intelligent processor and deep learning algorithm. Users can use their normal voice to get things done with Amazon Alexa, a new addition to LG's AI TV lineup in 2019, as is support for Apple AirPlay 2 and HomeKit. With support for AirPlay 2, users can easily play videos from iTunes and other video apps, music, photos and directly from their Apple devices to their LG SIGNATURE OLED TV R. With Apple HomeKit support, consumers will be able to control their LG TV using the Home app or by asking Siri.
Line View allows the LG SIGNATURE OLED TV R to be partially unrolled, allowing for management of specific tasks that do not require the full TV screen. In Line View, users can choose from features such as Clock, Frame, Mood, Music and Home Dashboard. Invoke Clock mode to check the time and weather at a glance or Frame mode to enjoy family photos shared from a smartphone or Mood mode to create a more relaxing atmosphere.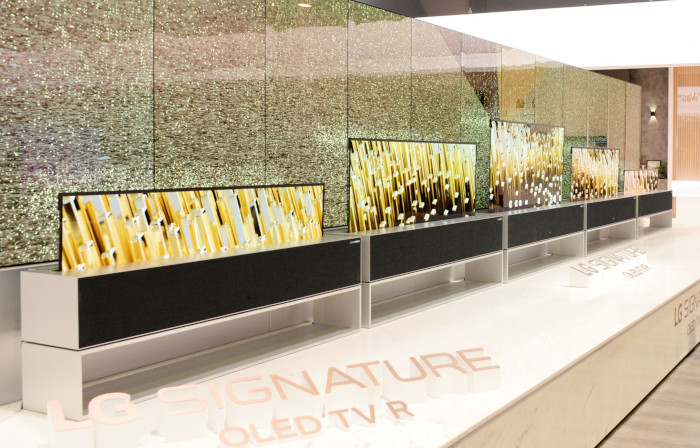 When in Zero View, all 65 inches of the LG SIGNATURE OLED TV R is hidden from view, tucked away in the base. Even in Zero View, users can enjoy music and other audio content which emanate from the 4.2-channel, 100W front-firing Dolby Atmos audio system.
In terms of design, the unit features a brushed aluminum casing and a wool speaker cover designed by Kvadrat of Denmark. When not rolled, the unit has a low-slung stand supporting a sleek silver box. Cloth conceals a Dolby Atmos sound system and a full-width sliding door on the top back conceals the screen itself.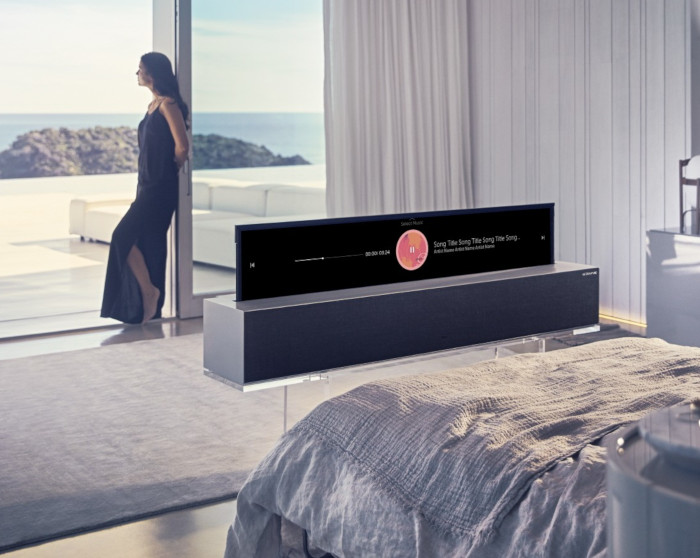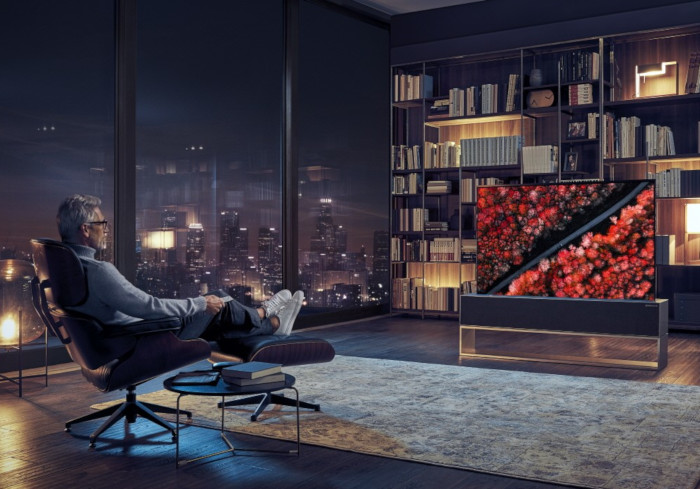 LG says it will actually sell the new rollable TV sometime in the second half of 2019.
The company also says the TV has been tested to 50,000 rolls up or down. So if you turned it on or off eight times a day it would last 17 years.
Aside from its sleeker silver remote and incredible design, this 65-inch set is just like LG's other 2019 4K OLED TV. What's left to be seen is whether the the roll-up OLED will be more expensive than the company's 88-inch 8K resolution OLED.