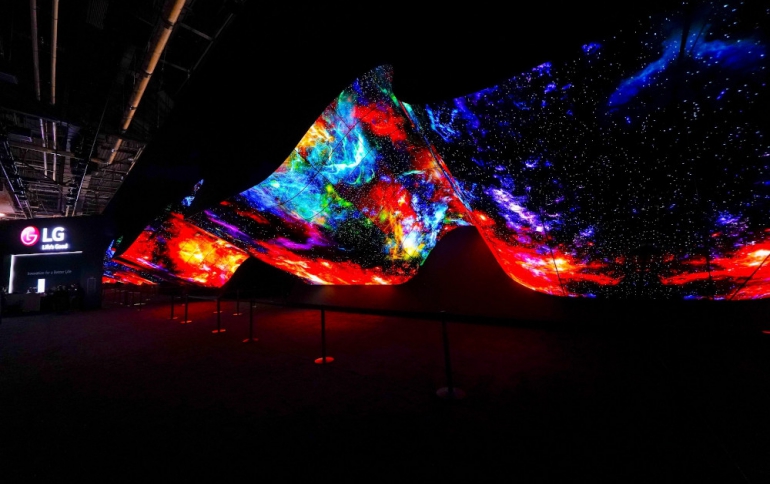 LG's Spectacular OLED 'Wave' And 'Fountain' Exhibitions at CES
A celebrated CES tradition is continuing this year from LG Electronics, with the LG OLED Wave, the latest exhibition welcoming visitors into the company's CES booth.
Constructed with an array of flexible OLED screens, the installation delivers a demonstration of LG OLED's picture quality and ability to assume unique form factors.
Visitors to LG's CES 2020 booth can also marvel at The Fountain, a hero zone inside the booth that features a moving performance from the LG SIGNATURE OLED TV R (model 65RX) rollable displays.
The LG OLED Wave is made up of 200 55-inch LG OLED digital signage screens (128 convex and concave and 72 flat) with a mirror finish. It is measuring 20 feet (6 meters) high and 82 feet (25 meters) wide. From the raw power of the oceans to the birth of the Aurora Borealis in the northern sky, LG OLED Wave fills the senses with images and sound that surround, transporting the audience to some of the most memorable natural events and locations on Earth. They can even experience what it is like to walk beneath the ocean's waves.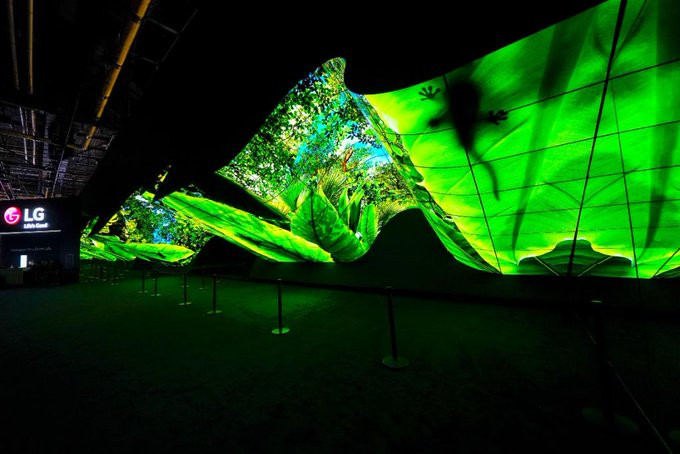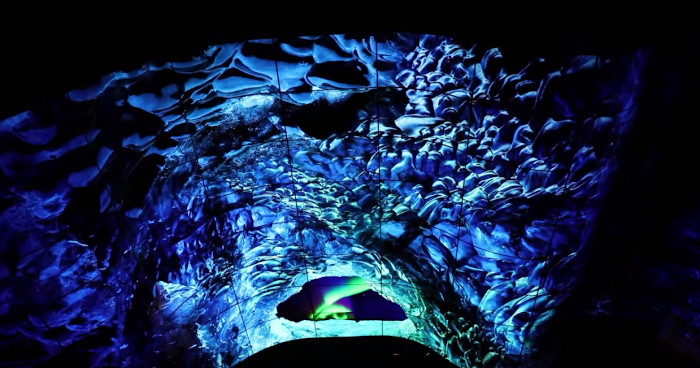 The Fountain wows visitors with a synchronized performance from 20 of LG's rollable OLED TVs. The razor-thin flexible displays show off their superior image quality while rolling up and down in a choreographed sequence.
LG's first OLED installation at CES, 2016's LG OLED Tunnel, featured a dome-shaped configuration and displayed mesmerizing scenes of the night sky. The next year, Senses of the Future, a large-scale light-based artwork presented at Milan Design Week, won the Milano Design Award 2017 for best installation. LG OLED Falls, unveiled at last year's CES, repeated the honor at the Red Dot Award 2019.