Meizu PRO 5 Ubuntu Edition Launches Globally
Chinese smartphone manufacturer Meizu, jointly with Canonical, are launching the Meizu PRO 5 Ubuntu Edition. This is the fifth Ubuntu device launched by Canonical and its partners in the last twelve months and the most feature-rich Ubuntu phone in the market. The Meizu PRO 5 Ubuntu Edition will be available for pre-order during MWC on Meizu's website.
The Meizu PRO 5 Ubuntu Edition comes with a Samsung Exynos 7420 Octa-core processor, a 5.7-inch 1920×1080 screen made with Corning Gorilla Glass 3 and its AMOLED display screen adds a larger field of view, save power and ensure longer battery life. The Meizu PRO 5's specificationsalso include LPDDR4 memory.
The Ubuntu Phone user interface offers easy access to important digital services – whether that's music, social, web browsing or sharing photos and video. With scopes, all these services are available directly from the home screen.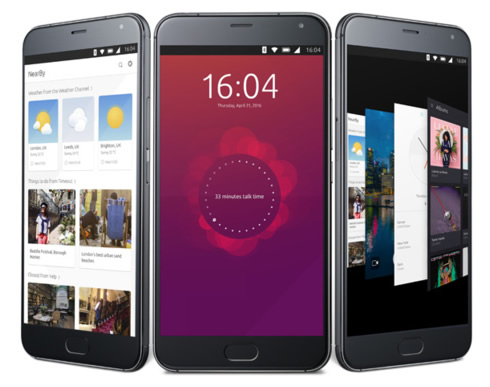 In recent updates, the scope feature has seen further enhancement. Favourite scopes like Twitter, SoundCloud and YouTube now feature personalised information and with more interactive features users can 'like' or 'favourite' items, read and post comments, directly from these updated scopes. The ecosystem around Ubuntu devices includes favourites such as Instagram, Twitter, messaging service Telegram, Soundcloud, TimeOut and Songkick plus a host of others. Recent additions to the ecosystem include Spotify and games from Play Canvas.
While the PRO 5 lacks MHL output, the software running on the Meizu PRO 5 is the latest code which also powers recently announced tablets and other devices and is capable of providing a traditional desktop experience.