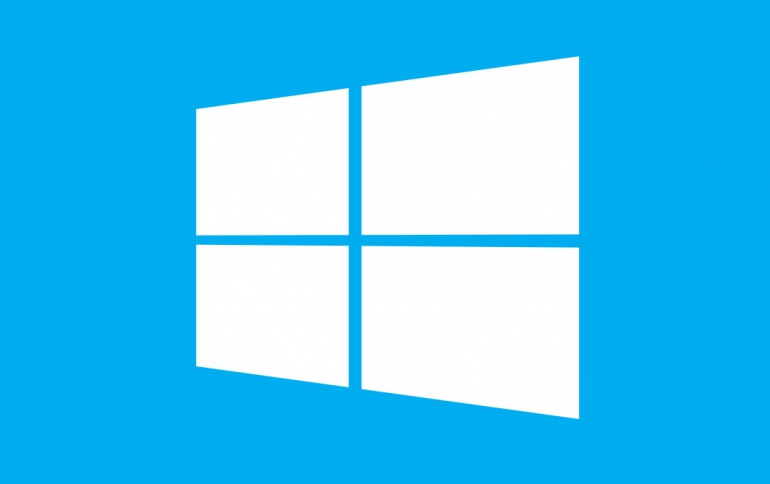 Microsoft Offers Users More Control Over Windows 10 Updates
Microsoft will enable Windows 10 users to choose when security updates are installed once they arrive rather than enforcing them straightaway.
New user controlled settings will be available starting from the installation of the next Windows feature update, the Windows 10 Creators Update.
Prior to the Creators Update, Windows 10 made most of the decisions for users regarding when updates would be installed and didn't provide ways to tailor the timing to their specific needs. In addition, unexpected reboots are disruptive if they happen at the wrong time.
With the Creators Update users will have several new options for scheduling the timing of when updates install. For example, users can specify exactly when they want an update to occur (including the ability to reschedule an update), or "hit the snooze button." The "snooze" capability allows users to pause the update process completely for three days when they need uninterrupted time on their devices. In addition, Microsoft is widening the "Active Hours" time so Windows doesn't install an update at times when users want their devices to be ready to use.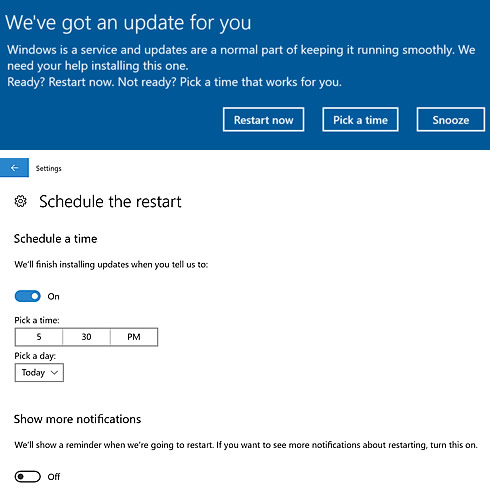 Microsoft has also added a new icon to the Windows Update Settings page that makes it easier to verify that a device is up to date. This "at a glance" feature is consistent with a similar feature in the new Windows Defender Security Center.
The Creators Update will bring 3D to everyone, game broadcasting and tournaments to gamers across Xbox and Windows 10 PCs, improvements to popular apps and Microsoft Edge, as well as new privacy and security features. Microsoft is also making other improvements to the update deployment experience in the Creators Update. For example, downloads will have less impact on device performance while they are in progress. Users should experience fewer reboots, which will reduce the likelihood that an update will be installed at an inopportune time.