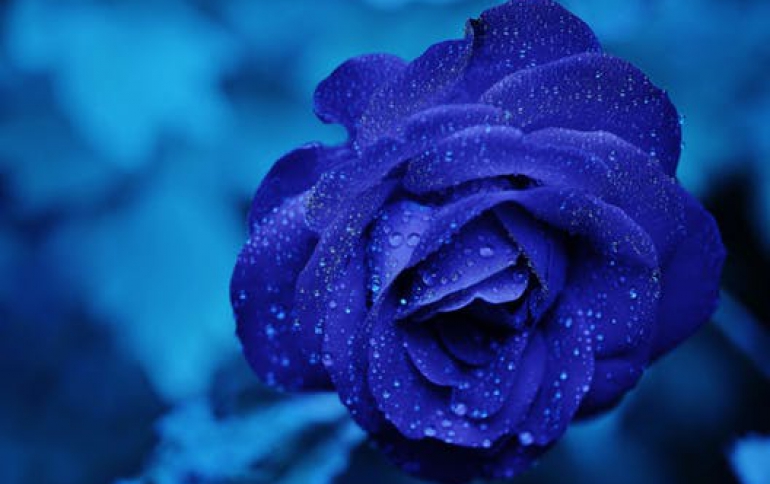 MSI Launches 3 Braswell ECO Motherboards
MSI debuts its first Intel Braswell based Mini-ITX ECO motherboards; the MSI N3050I ECO, N3150I ECO and N3700I ECO. The launch of Braswell, to replace Bay Trail-D, is going to slowly emerge over the next few months.
MSI's new passively cooled motherboards feature a new onboard 14nm Dual & Quad Core Intel Celeron and Pentium Processor with Gen 8 graphics on the Cherry Trail based 14nm SoC, which are said to be up to 2x faster.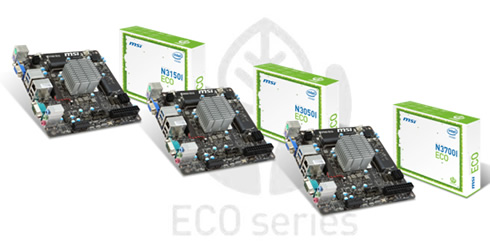 At the high end is the MSI N3700I ECO with a quad-core Pentium N3700 at 2.40 GHz, followed by the Celeron N3150 (quad-core, 2.08 GHz) and the Celeron N3050I (dual core, 2.16 GHz). All the boards are reported to support H.265 (HEVC) hardware decoding, and support for 4K.
They can be used for HTPC or industrial devices. MSI's power-saving design featured on its new ECO series motherboards, together with Intel's ultra-low power consuming SoC using only up to 6w.
The MSI Braswell based ECO motherboards feature a wide variety of multimedia solutions such as H.265 (HEVC) hardware decoding, support for 4K output, Blu-ray playback and 8-channel HD Audio via HDMI. The motherboards also feature two DDR3L-1600MHz SO-DIMM slots (up to 8GB Dual Channel Memory), two SATA 6Gb/s ports, one PCIe slot, Gigabit Ethernet, COM port, USB 3.0 and HDMI 1.4b output. The new Intel Braswell processors are available feature 2x faster graphics power with support for DirectX 12 and Windows 10.
Models & features

• MSI N3700I ECO with Intel Pentium Quad-core N3700, 2.40GHz SoC
• MSI N3150I ECO with Intel Celeron Quad-core N3150, 2.08GHz SoC
• MSI N3050I ECO with Intel Celeron Dual-core N3050, 2.16GHz SoC
HDMI 1.4b with 4K output support
USB 3.0
M-FLASH - Simply Update & Backup Your BIOS
Quickly Boot Up And Enter OS In A Few Seconds
LIVE UPDATE 6