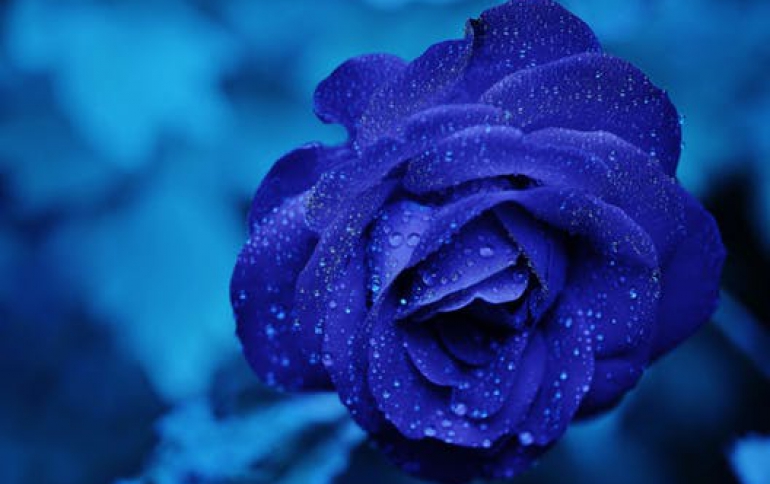 MWC: Fujitsu Develops Smartphone with Iris Authentication
Fujitsu has developed an iris authentication system and has built it into a prototype smartphone, which can be unlocked by just looking at its screen. Currently, smartphones typically use either a password or fingerprint scan to unlock the screen or for other authentication purposes. Fujitsu's new authentication method uses iris recognition. The screen can be unlocked simply by looking at it. In addition to unlocking smartphones, iris authentication could be used to log into web services without having to input an ID or password.
The technology authenticates a person by authenticating the pattern of the person's iris, which is the ring around the pupil of the eye. Fujitsu has succeeded in miniaturizing and optimizing existing iris authentication technology for incorporation into a smartphone. The pattern of one's iris does not change much at all after the age of two, it is difficult to injure its surface, and is difficult to forge.
Movements of the smooth muscle of the iris make human eye openings larger or smaller, adjusting the amount of light that enters the retina. Iris authentication technology discerns a person's identity using the pattern of the person's irises, which are unique for each individual, much like a fingerprint. That pattern is read by shining an infrared LED light on the eyes and taking an image of them with an infrared camera to acquire the iris pattern, which is registered and used to verify matches.
The parts that make up existing iris authentication systems have not had the size or performance that would lend them to use in smartphones. Fujitsu developed a custom compact and high-output infrared LED, and a custom infrared camera. These were combined with camera controller technology and biometric-authentication technology. Because the system uses ActiveIRIS from Delta ID, a high-speed, high-reliability iris recognition engine, it can be used at a normal smartphone viewing distance, rather than within the 10-cm range that most existing iris recognition systems require. In standard photobiological safety testing (IEC 62471), the infrared LED light was verified to be safe for the eyes.
The iris authentication system used in the prototype could be used in smartphones and tablets, of course, but could also be used in a wide range of other applications, including security solutions.