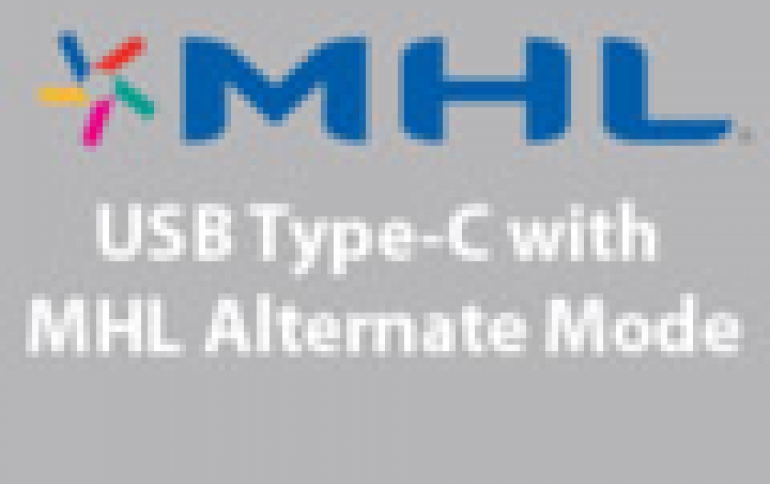 New MHL Alt Mode For USB Type C Connectors Adds Support 4K Video
Later this year you'll be able to easier stream 4K video from mobile devices to ultra high-definition TVs, using the upcoming USB Type C connectors that will support the latest MHL (mobile high-definition link) 3 mobile video standard. The USB ports in mobile devices today will be replaced by new connectors based on the USB 3.1 protocol. USB 3.1 has emergerd as the Type C cable, which looks the same on both ends. Users will be able to flip cables and not worry about plug orientation.
USB 3.1, which already has support for DisplayPort, will add versatility with support for MHL.
MHL, LLC has developed an MHL Alternate Mode (Alt Mode) for the USB Type-C specification. Using the MHL Alt Mode, a USB Type-C connector and cable can support the MHL 3 specification, which includes 4K video, multi-channel surround sound audio, HDCP 2.2 and is backward compatible with existing versions of the MHL specification.
MHL allows for transfering uncompressed audio/video concurrently with USB data and USB power. MHL connectors are already present on mobile devices and displays, as well as proprietary connectors. This flexibility has enabled MHL to grow to more than 650 million devices in a few short years. Mobile devices designed with a USB Type-C receptacle and built to support the MHL Alt Mode will be able to connect to a large ecosystem of MHL TVs, monitors, AVRs, Blu-ray Disc players, projectors, set-top boxes and automotive products using USB Type-C to HDMI Type A MHL cables. Mobile devices with USB Type-C MHL Alt Mode can also connect to HDMI legacy displays using adapters that support MHL-to-HDMI protocol conversion.
TVs will likely have an MHL label near the HDMI port.